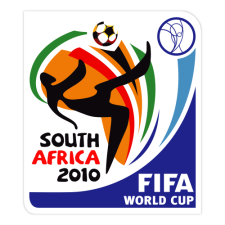 It is June 2008, halfway between the last World Cup in Germany and the upcoming 2010 World Cup to be held in South Africa. With the exception of European teams, who do not begin qualification until after Euro 2008, the rest of the world's top soccer teams are now in action trying to qualify for South Africa.
I love World Cup qualification. For many national sides, it is there one moment in the spotlight for the year, even if that spotlight includes losing 8-0. Qualifying is unpredictable: major powers don't make it in every cycle. In 2006, African giants Nigeria & Cameroon failed to qualify, ditto Netherlands in 2002. Nations that you'd never expect to make it do: Jamaica in 1998, Slovenia in 2002, and Trinidad & Tobago in 2006 are recent examples.
While most of the big stuff is still a year away, upsets and disappointments are already beginning to happen.
North America (CONCACAF)
This weekend saw the elite teams from CONCACAF take to the field for the first time in meaningful internationals since the Gold Cup, or in Mexico & USA's case, Copa America. The second round still features several "minnows" and major mismatches.
The United States proved this right with an 8-0 demolition of Barbados. While the Bajans were hoping for the match to stay scoreless as long as possible, they only last 48 seconds before Clint Dempsey sent Carlos Bocanegra's long pass into the net. Barbados had very little to offer at the Home Depot Center on offense or defense. While Brad Guzan (who started in place of a possibly injured Tim Howard; oh well, Guzan will need the caps if he wants to get that work permit this time) made a few saves, the US goal was never in any serious threat. A similar scoreline was produced by Jamaica, who dominated the Bahamas 7-0.
On the other side of the coin, however, two CONCACAF qualifiers from 2006 struggled in their openers. Belize playing at "home" in Houston (Belize has no FIFA approved stadia) against Mexico, held El Tri off the scoreboard for 68 minutes before Carlos Vela finally put the Mexicans on the scoresheet. Mexico will probably blow them out 8-0 in the home leg this weekend, but a disappointing start for the Mexicans.
Trinidad & Tobago are officially the first 2006 World Cup qualifier in danger of being eliminated from contention for this World Cup, after a damaging 2-1 loss to Bermuda in their home leg. The Bermudans are essentially a USL Second Division side, as the large majority of their team comes from that league's Bermuda Hogges franchise (their best player, Khano Smith, is a regular with the New England Revolution though). They now have the chance to knock out the Soca Warriors in their capital of Hamilton on Sunday.
Other results

Grenada 2, Costa Rica 2
Suriname 1, Guyana 0
Guatemala 6, St. Lucia 0
Puerto Rico 2, Honduras 2 (Honduras advance 6-2 aggregate)
Canada 3, St. Vincent & the Grenadines 0
Haiti 0, Netherlands Antilles 0
Panama 1, El Salvador 0
South America (CONMEBOL)
Although CONMEBOL employs the simplest qualifying procedure for the World Cup: a straight home-and-away table, it is much maligned as "too long". Note Brazil and Argentina will have to play the same number of games, 18, as the USA or Mexico will should they qualify. Indeed, if an Asian team that did not qualify for the World Cup in 2006, like Iraq, were to qualify for 2010, they could play as many as 20 games to get there.
Paraguay continued its lead in CONMEBOL qualifying by beating Brazil 2-0 in Asuncion. Blackburn Rovers' Roque Santa Cruz and Club America's Salvador Cabanas scored for Paraguay. In Brazil's defense, they did not play Kaka or Ronaldinho.
Argentina nearly joined the Brazilians in defeat at the hands of Ecuador. But in the 93rd minute, Rodrigo Palacio tied the match to steal a point in Buenos Aires. They will have a tougher time on Wednesday as the Argentines will be facing off against Brazil in Belo Horizonte.
After 5 matches each, Paraguay is currently in first place with 13 points. Argentina is second with 10, with Columbia (9) and Brazil (8) in the other automatic spots. Venezuela, the only CONMEBOL side never to play in the World Cup, is fifth on seven points and ahead of Uruguay on goal difference.
Other Results

Uruguay 1 – Venezuela 1
Peru 1 – Colombia 1
Chile 2 – Bolivia 0
Asia (AFC)
Aside from Puerto Rico, the other teams eliminated from World Cup contention this weekend came in Asia, where the second round of qualifying reached its penultimate stage.
The biggest game in Asia was the match between Iraq and China. The current Asian Champs came back from a goal down to defeat the Chinese 2-1. They had to do this without their captain and Asian Cup hero Younis Mahmoud, who was subbed out in the 12th minute. The game kept the Iraqis alive to advance to AFC's final round, while it also eliminated China. As qualifiers for the 2002 World Cup, the Chinese are the highest profile team to be eliminated from contention. Despite the win, Iraq still needs to keep Qatar from winning to join Australia in the final round.
Question: what team in World Cup qualifying has won all seven matches it has played, has a goal difference of +23 in those matches, and has beaten a four-time consecutive qualifier 3-0 so far? If you answered Uzbekistan, you're either Uzbek or you looked it up ahead of time. They have had the momentum so far this campaign, becoming the first Asian side to book a ticket to the final round. By the way, that four-time qualifier, Saudi Arabia, will have a chance at revenge in their home match that closes out this round of the competition.
Other Results

Australia 3 – Qatar 1
Japan 3 – Thailand 0
Bahrain 1 - Oman 1
North Korea 2 - Jordan 0
South Korea 3 - Turkmenistan 1
Saudi Arabia 2 - Singapore 0
Uzbekistan 3 - Lebanon 0
Iran 2 - Syria 0
UAE 3 - Kuwait 2
Africa (CAF)
This weekend, Africa was the continent of upsets in World Cup qualifying. Many of the continents top sides found winning difficult, if not impossible. For example, Cote d'Ivoire (that's Ivory Coast for the non-Francophones) have yet to build momentum, with recent draws at Madagascar and Botswana. They have only scored 2 goals in their campaign, although the Elephants have not played with Chelsea superstar Didier Drogba yet. The only African side to advance from the group stages, Ghana, fell to Gabon 2-0. Two-time defending African champs Egypt also lost, 1-0 to Malawi, a country who claim to fame in this part of the world is as the birthplace of Madonna's adopted child. Two other 2006 qualifiers, Angola and Togo, also lost their matches this weekend.
Just about the only team in Africa not to struggle so far is Nigeria, who have won all three games they've played. They've squeaked out two 1-0 wins in their last two games, each with a goal scored by a player from Premiership side Everton. But it wasn't striker Yakubu, but rather central defender Joseph Yobo who scored the Super Eagles' two most recent goals.
Next Week
One more week of matches remain in qualifying prior to a three month break, at which time Europe will begin the quest to South Africa. A few games to watch for in the upcoming week:
Brazil-Argentina: Do I need to really explain this one?
Cote d'Ivoire-Botswana/Ghana-Gabon: They'll need a win to help boost their campaign. Each will be a revenge game too.
Iraq-Qatar: A ticket to AFC's final round is on the line.
Bermuda-Trinidad & Tobago: Can the Bermudans pull of the only big upset in CONCACAF qualifying so far?