Ahh, springtime. The snow melts, hibernating animals shake off their slumber, flowers bloom and baseball teams report to spring training. And with the beginning of spring training comes another year of the Derek Jeter/Alex Rodriguez feud. Here is a timeline of events to get you up to speed on this gripping drama.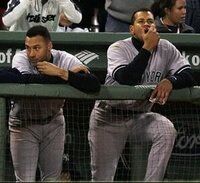 April 2001 In an Esquire article, A-Rod rips Jeter, saying 'he [Jeter] has never had to lead. He can just go and play and have fun. He hits second — that's totally different than third or fourth in the lineup. You go into New York, you wanna stop Bernie [Williams] and Paul [O'Neill]. You never say, "Don't let Derek beat us." He's never your concern.'
November 2003 After it is announced that Rodriguez has won his first MVP award, Jeter sends A-Rod a text message reading 'congrats on ur mvp loser :-b'
March 2004 During A-Rod's first spring training with the New York Yankees, Jeter takes the whole team out for ice cream but fails to invite Rodriguez.
October 2004 In Game 6 of the ALCS, Bronson Arroyo overhears Jeter say 'nice slap, Dewey Numbnuts' under his breath on his way back to first after his run was disallowed on A-Rod's interference play in the eighth inning.
November 2004 A-Rod tells Bernie Williams that he is 'happy for Jeter' on his first Gold Glove, but that 'everyone knows it would still be mine if I played short. That's it.'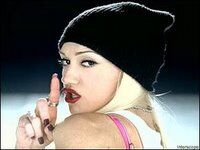 May 2005 Jeter changes the radio station when A-Rod's favorite song, 'Hollaback Girl' by Gwen Stefani, comes on before a game. Rodriguez makes a big show of putting his iPod earbuds on as he storms out of the room.
June 2005 After a home win, A-Rod jumps Jeter in the dessert line and takes the last chocolate chip cookie, knowingly breaking an unwritten Yankee clubhouse rule. Jeter stews at his locker as he settles for oatmeal raisin.
August 2005 At a downtown restaurant after a game, A-Rod asks Jason Giambi and not Jeter to accompany him to the restroom. Jeter sulks at their booth for the rest of dinner and skips dessert.
November 2005 Jeter attends the press conference announcing A-Rod's second MVP award. Several witnesses claim they hear him repeatedly saying 'steroids!' thinly veiled by coughs.
March 2006 Jeter coerces the clubhouse attendants to pull the silent treatment on A-Rod. Rodriguez goes all of spring training without a fresh towel.

May 2006 When Jeter slides head-first on a close play at second, his jersey rips open. ESPN cameras reveal his undershirt reads 'A-Rod wears lipstick'.
August 2006 Jeter glares at A-Rod after a botched pop fly when the two players nearly collide. Replays show Jeter's calls for the ball are apparently ignored by A-Rod.
September 2006 In the sixth inning of a game, A-Rod farts while in the dugout. When teammates 'take notice' and turn to look at him, Rodriguez wrinkles his nose and points at an unaware Jeter.
December 2006 Darryl Strawberry says that Jeter needs to 'embrace' A-Rod, admitting that 'OK, so what, he hasn't hit well in the playoffs yet.' His comments prove that he has yet to realize what is an acceptable performance for the Yankees, confirming he was high on coke the entire time he played in New York.
February 2007 A-Rod admits that his relationship with Jeter has cooled over the years, saying that 'people start assuming that things are a lot worse than what they are, which they're not. But they're obviously not as great as they used to be. We were like blood brothers.' A-Rod also admits that 'I stunk' in the 2006 playoffs and that 'it's pretty cool' being baseball's highest paid player.
What will be next in this saga? With any luck, it will be the media realizing that I DON'T CARE.
Also published at 110 Percent.