Oh you didn't know....well your ass better call somebodyyyyyyyyyyyyyyy. Yes I finally worked that quote into an article but anyway the season is over the Celts are champs(yes I will bring it up all the until June 2009) and the offseason begins. The free agent pool is pretty shallow this year in fact so shallow more people are talking about where Lebron is going in 2 years rather than will the 76ers lose the other A.I.. There aren't many big names aside from Elton Brand and Baron Davis but I will do a quick run-thru of free agents who will break hearts, who will no one care about and who will pull a Latrell Sprewell (I'm looking at you Ricky Davis).
The red flag here is Josh Smith. Sorry Joe Johnson, but Smith is the face of the franchise. The former slam dunk champ has a tremendous upside and if he leaves the young fiesty Hawks will have large shoes to fill. Josh Childress is a reliable 6th man but can start elsewhere on a team that doesn't have 7 players at the SF position. I used to like Salim Stoudemire in college but I didn't even know he was on the team as for the other guys that are there to make the roster have 12 guys. Hawks should re-sign the Joshes
Has 6 free agents, partly because when you have 3 all stars, the only way to beat the cap is to rent a bunch of guys for a year and tell them deuces in July. While people scoffed at Eddie House, Scot Pollard and P.J. Brown last year they now have playoff experience. Well not really Pollard, but he was on that Pacer squad back in the day...anywho when the C's drafted Giddens Tony Allen must've felt like Keyshawn Johnson when the Panthers drafted Dwyane Jarrett because the town aint big enough for the both of them. However, Giddens is younger, has a larger upside and won't injure himself showboating as if he didn't just have a 18 game losing streak. I like Leon Powe so I hope he stays and Posey might leave while his stock is high. As for ET, you got your ring now beat it.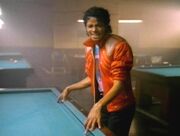 Emeka Okafor? He should've took that extension when he had the chance now he will be a role player whereever he goes and might be a T! True Hardwood Story in a couple years. I think he'll be perfect for Washington but they just used damn near their whole payroll on Gilbert Arenas. Now they have to rent the MCI Center for Sweet 16 parties and roller disco(no i have no idea how I came up with that theory). No other names stand out except Earl Boykins but he was better off in Denver.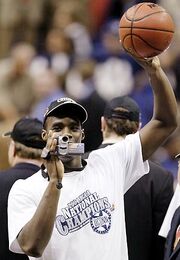 While they are celebrating Derrick Rose like they got the 1993 Jordan back, Luol Deng and Ben Gordon are waiting to get paid. You remember those guys right, the two they thought were worth more than reigning MVP Kobe Bryant, man they really dropped the ball on that one. But you minds as well pay them now Rose, Gordon and Deng might be a force to be reckoned with.
Relax Cleveland, you still have LeBron for the next two years and if you want him longer than that it would be great if you signed his two favorite teammates, Delonte West and Boobie Gibson. The other 3 guys are expendable.
No one important on the list, they are all replaceable but I suggest they keep Tyronn Lue nothing flashy about him but he's quick and would be a nice change of pace from Jason Kidd.
Only important name here is J.R. Smith who I actually like but he doesn't play defense...oh wait neither does the rest of the team. Smith oughta stay because he'll catch hell just about anywhere else except maybe Golden State...now I think about it that would be a nice fit for him
No starter as a free agent, will they ever break up they are like the damn Rolling Stones. Lindsey Hunter and Theo Ratliff should both just quit or they can be the new Sam I Am and PJ Brown on the C's...oh god I hope not
Yeah....you kinda blew it letting your franchise player walk. If you wanted Elton Brand why not sign and trade now you aren't even guarenteed that he'll come there. At least lock up Monta Ellis. They should resign the rest of the free agents
Carl Landry should be re-signed and Dikembe Mutumbo should retire. There problem solved.
I honestly never heard of any of these guys except Kareem Rush and he's not worth keeping regardless of circumstance.
I'll just wrap things up here and be on the lookout for part 2 where things get interesting as the Clippers and the Spurs have half of their damn roster to resign who should stay who should go...stay tuned