The Burns – Waiting For The Sun
By: Nate Gordon
Also available at – LAFanblog.blogspot.com & badnewsbloggers.blogspot.com
Can You Feel It, Now That July Has Come?
So I suppose I am over the NBA Finals hangover and have moved on to MLB and the NBA off-season. I have come to terms with the face that a Bynum-less Los Angeles Lakers are no match for the Boston Celtics (and even with him, likely lose in 7), So we are left at an impasse, a team that is two wins shy of a championship without Andrew Bynum and a team that might still be one win away with him. Los Angeles Radio seems to call for a move of Lamar Odom with 710 ESPN's Brian Long of the afternoon show's Dameshek, Denholm & Long going so far as to state: "I'll drive Lamar to the airport myself." I'm not so quick to ship off a guy that gives you 14 points, 10 rebounds, 3 assist and shot 52% from the floor. His passive style makes him an unreliable offensive option granted. However next season he would be sharing the 3 rd priority in the triangle with Andrew Bynum which fits his style much better. Moreover his long frame and athletic ability makes him a great option to defend the 3 position on defense. I think if you can bring in some veteran depth on the bench you make an off-season signing, but for the most part I would leave this roster unchanged and work on ways to motivate the guys to work just as hard this season, as they did last season.
Will Odom be moved this off-season?
So What About Armchair?
So what about it fool? No, I'm just playing around – many positive things have transpired in the early summer happenings of ArmchairGM. The chatter and debate over the European Championships really heated up during the final stages. Several users defended they're choices for the eventual champion and the Spain supporters came out on top. With Fernando Torres goal in the 31 st minute several guys started to look very good on the forums, while others were left to defend themselves. I guess Rawbee has some explaining to do.
The is one of the recent hits of AGM and a favorite of the LASB. Not only because we make frequent cameos in the Q&A section, but also because it is a thought provoking piece of work – even if it is one mans ramblings of several thousand words. If This Douche can reinvent the wheel, then so can this guy. However my suggestion is to switch all his non-baseball fandoms to Philadelphia teams because middle America seems to identify with white guys who suffer with losing teams. Then after he gains popularity and a high paying corporate sports job all the teams can win, and he to can become a douche; because lets face it folks, this game is all about quality of life and obtaining it.
A list of my favorite bloggers in 2008:
Falcon
Meg
Manny
Sports Crack (I LOVE the Sporting Real World)
The Oldest Man and his son, The 2nd Oldest Man
To Athletes Who Get Caught With Weed
Derrick Mason was found with weed allegedly…
…23 years on this earth without an arrest or conflict. I would be willing to train you (for a hefty tariff) how to not get caught with your weed. This is how: make one of your Entourage members carry it. I watch a lot of Entourage and I can tell you the secret to Vince Chase smoking plenty of weed and never getting caught – Turtle always has the pot. It's not hard; if your rich and you have an entourage, you're paying your friends living expenses anyway, make them carry the weed.
Now I should make clear for the kids that you shouldn't be smoking weed – that wouldn't be a wise lifestyle choice at all. However if you find yourself as a rich professional athlete who is irresponsible and is willing to be a poor role model for children, then have your entourage member hold the weed. But don't put yourself in that situation in the first place – don't touch the chronic.
Okay… now that your parents aren't looking, do whatever you want, I really don't care.
Now For The List
5 Baseball Players I'd Want on the Dodgers Today:
Josh Hamilton

Evan Longoria
5 Players I'd Want on the Dodgers 5 Years Ago:
Players Who Need To Establish Themselves During WC Qualifying
3rd Center Back

Jay DeMerit

Left Back

Heath Pearce

Midfielder

Benny Feilharber

Midfielder

Freddy Adu

Forwards

Landon Donovan

and

Jozy Altidore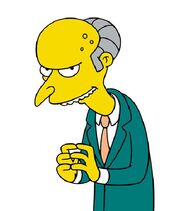 e-mail: LASportsblog@gmail.com