It's baaaaaack. This was probably the easiest topic to do. Yes Trizz, I know you're happy. It's the fifteen unlikely questions to come up in the NFL Draft.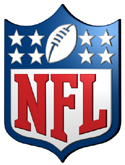 15. To Chris Long: Congratulations Mr. Long, have you told your father that there is no such thing as a tibula?
14. To Mario Manningham: Well now that you're a New England Patriot, are you going to spread the pot around or will you just keep it to yourself?
13. To Jake Long: Are you Howie Long's son?
12. To Glenn Dorsey, asked by random ESPN reporter: Mr. Art Blank, the owner of the Falcons, wants you, in your first act as a member of his team, to eat Joey Harrington (not really a question, but I had to fit it in).
11. To Aqib Talib: See #14, but as an Arizona Cardinal.
10. To Ryan Clady, asked by Miss Teen South Carolina: So, if your field is all blue and stuff, why don't you call Idaho the Bluegrass State? (After rough translation)
9. To Sedrick Ellis: Do you promise to follow the line of the last couple of USC draftees, and get arrested?
8. To John David Booty: If you were a girl, would your parents name you Ivana?
7. To DeSean Jackson, asked by Emmitt Smith: I'm with here The Shaun Jackson, tell me and us Shaun, how does it feels to be cut by the Seattle Sonics...Se...Seahawks but drafted again by my Dallas Cowboys?
6. To Kentwan Balmer, asked by Seahawks fans: Who the **** are you?
5. To Vernon Gholston: Do you know there are no SEC teams in the NFL?
4. To Kenny Phillips: Do you have any character issues? But you went to The U, what the heck is going on?
3. To John Carlson: Seeing how fast you run, are you sure you didn't graduate from the Fred Biletnikoff (sp?) school of running?
2. To Quentin Groves, asked by John Madden: Are you aware that Brett Favre is Brett Favre and that.....
1. To Random QB, asked by Chicago Bears fans and journalists alike: It's been confirmed that we've released Rex Grossman and we will start you, (breaks out into chorus of Wind Beneath My Wings by Bette Midler)
Stay tuned, my #19 pick should be up later tonight on the AGM Mock Draft.