Soccer has had it's fair share of WAG'S ( wives and girlfriends) but tennis players too have a woman behind them. Here are a few of the WAG'S from the world of tennis who have made an appearance at Wimbledon cheering their partners on.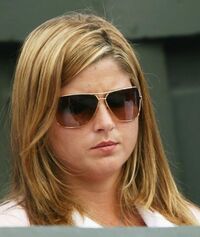 Mirka Vavrinec, Girlfriend of World No. 1 Roger Federer since the Sydney olympics 2000. A former top 100 tennis player herself but cut short by injury and is now managing Federer's career as well.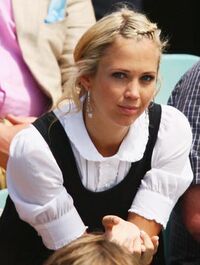 Rebecca Cartwright married to Leyton Hewitt since 2005. He proposed to her just 6 months after dating and they have a daughter Mia who was born in november that year.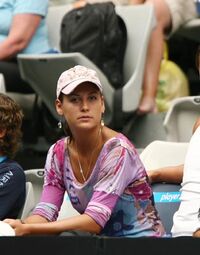 Irina Davydenko, wife of Russian Nikolay Davydenko. Traveled with him for three years before getting married in 2006.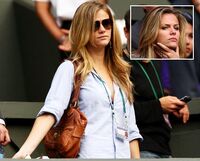 Brooklyn Decker, Girlfriend of Andy Roddick.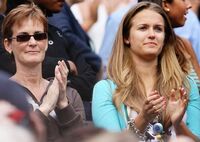 Kim Sears, Girlfriend of Andy Murray. Her father apparently coached Daniela Huntuchova for some time.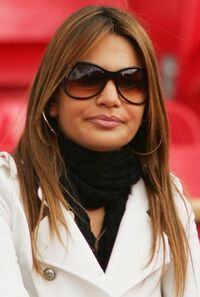 Stacey Gardner, Fiance of Mardy Fish. Lawyer turner briefcase holding model on NBC'S Deal or No Deal also served as a red carpet host for Fox Sports.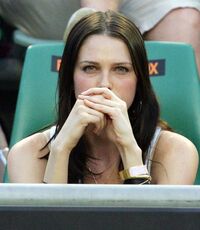 Sara Foster, actress and Girlfriend of Tommy Haas. Has dated leonardo dicaprio and Benicio Del Toro befor Haas. Biggest screen appearance - The Big Bounce (2004)
Nicole Vaidisova Girlfriend of Radek Stepanek who was formerly engaged to Martina Hingis. Vaidisova just 19 already has 16 titles under her.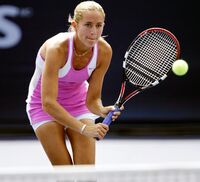 Gisele Dulko, girlfriend of Fernando Gonzales. She has dated Tommy Robredo and Fernando Verdasco both current tennis players.