Welcome to the Sportsune Cookie...
Recklessly typing...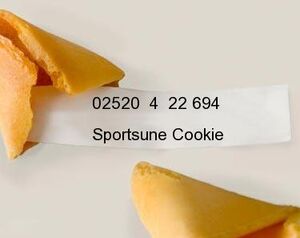 Mother's Day Was Off Da Hook...
Warning: Read the following at your own risk. Possible Probable side effects include brain strain, eye scratching, and a probable cause of perpetual stupidity...
Today's Weather: 17% sleepiness,
54% tired, 99% Mondazical...
Sportsune Cookie
We're Talking Playoffs
LeBron James and Dwyane Wade have both been able to hit game winning shots in post-seasons. Now Carmelo Anthony has joined the crew. The "controversial non-call" allowed for Melo to hit a game winning shot to give the Nuggets a 3-0 lead in the series. Melo and LeBron have their teams staring down the Conference Finals, and there is a strong-likelihood that this could be an NBA Finals match-up...
"Big Baby" Glen Davis hits not one, but two clutch shots to even up the Boston vs. Orlando series at two games a piece. Paul Pierce drew the double team as it was assumed he'd take the game winning shot. In a split-second decision, Pierce made a nice pass to the open Davis. At any other point in the game, it would have just been another nice offensive set-up, but with the game on the line, this play was different. Pierce showed something few superstars have in their teammates. Trust. Davis, yes Big Baby, knocked down a long two to silence the Orlando crowd. The series is tied headed back to Boston for game five in what is now a best of three series...
Yao Ming is out. The Lakers are up two games to one. This series is over... or is it? Houston took full-advantage of their home-court as they evened the series with the Lakers with a surprising twelve-point win over the Lakers. The series is tied at two as the series shifts further west to L.A. Andrew Bynum needs to step up now if the Lakers want to win. There is nobody who can cover him in the post, and due to that, there is no reason for him not to prevail...
Over in the NHL, the Chicago Blackhawks are up three games to two headed back to the Windy City for game 6. Vancouver needs to buckle down to keep their playoff dreams alive. After losing the first two games of the series to the Capitals, the Penguins have won the last three. Of Pitt's three wins, two have come due to overtime winning goals by Malkin and Letang. Each team has one more home game in the series, but in order to play game seven in the nation's capital, Washington will have to pull off a victory in Pittsburgh to even up the series. Game six is a must win for D.C. in this series...
Detroit pulled out a big win at home in game five over Anaheim. The Red Wings now have to win one of their next two games to send the Ducks home for the season. The defending Cup champions are not too far away from their dream to repeat. After losing three straight to the 'Canes, the Boston Bruins showed up in game five to keep their playoff dreams alive. They shut-out the Hurricanes at home in game five and will now have to win the next two games or pack their bags for the summer...
Baseball Notes
The Dodgers have now dropped three games at home this season. They still carry the best record in the bigs to this point. Casey Blake came off the bench to go three for three with a home run. It wasn't enough, as the Giants win in extra innings...
Albert Pujols belted his 12th home run of the season, but it was a 10th inning double by Colby Rasmus that was the difference in the game, as St. Louis downed Cincinnati. Pujols stole his 5th base on the season. Chris Duncan (I actually work with a guy named Chris Duncan) had 3 runs batted in on the day. Jay Bruce and Adam Rosales each had a home run. Joey Votto added a pinch hit home run of his own during the game. Micah Owings came in to pinch-hit in the bottom of the 9th inning with nobody on base and two outs. He hit a game tying home run like like it was nothing. St. Louis finished off the game with a win, their 20th on the season...
Nick Blackburn threw 7 scoreless innings. The bullpen wasn't strong enough to hold onto the two-run lead as Junior Griffey and company spoil N.B.'s chances for a win. Seattle climbs back to .500 with a win over Minnesota...
San Diego had 3 home runs (Headley, A. Gonzalez, Gerut). Houston had 3 home runs (Tejada, Lee, Rodriguez). San Diego had 5 runs scored. Houston had 12. Outside the top of the Padres order (Gerut, Eckstein, Gonzalez, and Headley) the rest of the line-up went 3-for-17 in the game. Between both teams, there were only 6 strikeouts in this game...
My dad picked up Brett Cecil in fantasy baseball and I was like, "Huh, what?" Well, after 6 innings of one run baseball in his Major League debut, Cecil tossed 8 scoreless to pick up his first career win. Every time a Blue Jays player hits the DL, someone else comes out of nowhere to help power the club. Toronto now has the AL's best record at 22-12...
The Rays and Red Sox played a thriller in Fenway Park. Tampa Bay took advantage of Jason Varitek's deteriorating arm, stealing 3 bases on the day. 'Tek has now allowed 31 stolen bases in just 23 games on the season (throwing out a mere 18% of runners). Matt Garza and Josh Beckett dueled; each allowing 3 runs in 7 and 6 innings, respectively. Brian Shouse gave up the only other run in the game, giving Boston the victory. Jonathan Papelbon gave up a walk and a hit to start off his save chance in the 9th, only to strike out the next 3 batters, stranding 2 runners on base to close out the game...
Troy Tulowitzki belted his 5th home run on the season as the Rockies down the Marlins. Chris Volstad allowed only 2 earned runs in 6 innings but didn't get any offensive help and ends up with the loss...
Ryan Zimmerman extend his hit streak to 28 games! An impressive streak, but to put it in perspective, he is only half-way to Joe DiMaggio's record of 56. Either way, congrats to Ryan Zimmerman. Adam Dunn and Josh Willingham each smashed two home runs on the day, but D.C. still loses to the Diamondbacks (now under new management)...
Japanese rookie pitcher (age 33) Kenshin Kawakami has now gone two starts without allowing a home run. He still has yet to hold the opposition to under two runs in any of his 6 starts. Alas, he picks up the win (second on the season) as the Braves pulled out a close one over the Phillies...
Rookie pitcher Ricky Porcello picked up his second win in a row as the Tigers take down the bottom of the league Cleveland Indians. Cleveland stranded 10 of their 13 base runners in the game. 5 of those were on base with less than 2 outs...
The Mets continue to roll, just as the Sportsune Cookie Daily Divination states. Now winners of 7 in a row after beating down the Pittsburgh Pirates. Livan Hernandez threw 6 strong innings, as the Mets hold off a later Pirates rally to pull out the win and give themselves a game lead in the division...
A 34 year old rookie, Koji Uehara, had a second solid outing this season against the Yankees in a no decision. He has a 1.64 ERA against the Yankees and a less than impressive 4.83 ERA against everyone else. Mark Teixeira, Robinson Cano, and Johnny Damon all hit home runs, as New York has a come-from-behind win to take down the Orioles. Damon's home run is his 5th of the week (I know this because I had to play the bastard in fantasy)...
Fantasy Break
So the bastard I played in fantasy last week (yahoo public league) started 9 position players all week; Hernandez, Pujols, Weeks, Martin, Tulowitzki, Dunn, Beltran, Damon, and Drew. They combined to hit 21 home runs on the week. They combined for 230 at-bats. That is one home run every eleven at bats for the entire team! FML...
Jayson Werth had four home runs on his bench...
Ever Wonder?
Why I even write the Cookie?
So do I...
Quoted
"We don't change our game plan for anybody, whether we're at home or on the road... We know how we're going to come out tonight. They're going to have to adjust to us."
LeBron James made this statement, which has been right thus-far this season. The Cavaliers have the top seed entering the post-season and have yet to lose. Cleveland is now one win away from moving on to the Conference Finals. If they win game four, it would mean their second post-season sweep in a row and eighth win in a row during the playoffs...
Tossing Pennies
If you were told that Toronto, Kansas City/Detroit, Texas, New York (NL), St. Louis, and Los Angeles (NL) were going to be the division winners at this point in the season, how many of them would you believe?
Personally, I can believe St. Louis to a point, and the Dodgers are a no-brainer. The Mets are even acceptable. But Texas winning without Hamilton! Kansas City tied for first? Toronto with a better record than the Rays, Red Sox, and Yankees? It has been a wild start to the 2009 MLB season...
Q02520
Sporting Radio:
Q02520, with your host DAndrew...
Brought to you by the mean streets of ArmchairGM...
"All Sports, All You"
Reporting in a Mayze...
DAndrew - "Mario Tennis on Wii is awesome babay..."
Daily Divination
Divinations still in Progress: The Chicago Cubs and New York Mets become two of the hottest five clubs in the month of May. The Denver Nuggets beat the Dallas Mavericks in five games or less. The L.A. Dodgers will win the NL West...
Note: Sj, this is a Divination already in progress, it is not being predicted every day. Just trying to keep tabs on the stuff already of noted divinations...
1/3 on the season
10
George Brett
Frank Robinson
Tony Gwynn
Barry Bonds
Hank Aaron
Eddie Murray
Ken Griffey Jr.
Willie Stargell
Vladimir Guerrero
Willie McCovey
Seriously, no guesses last week...
Name It
"Pick me out a winner _________"
Again, no guesses last Friday...
A Picture is worth 1000 Particles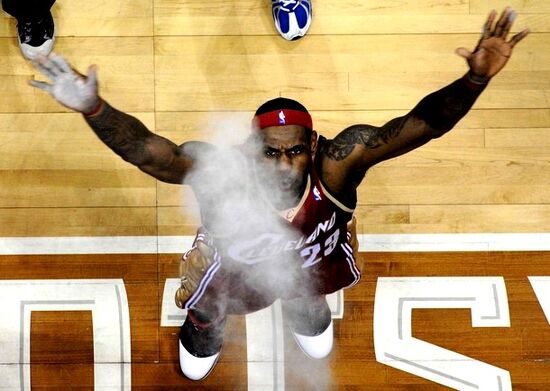 Time Warp
There is an outline to being a Notre Dame fan...
More Beastly Works...
Lyricatical
Cookielicious...
Did You Know?
Jay Berwanger was drafted by the Philadelphia Eagles with the first overall pick in 1936. He became the first player to ever be taken in the first ever NFL draft...
Answering the Questions
ATQ - Rawbeezeitz argued last week, "Who acclaimed Luongo to be the best goalie in the League?"
Rawb, there is a disclaimer at the end of every Sportsune Cookie written by DAndrew. It reads, "Disclaimer: Written as always in IMO font..." This would mean that I acclaimed Luongo to be the best goalie in the leauge, IMO...
Notes From Apostrophe
If you would like to participate in upcoming Sportsune Cookies, feel free to contact me anytime...

As always, leave 'em below...
Disclaimer: Written as always in IMO font...
Template:Sportsune Cookie Template