Welcome to the Sportsune Cookie...
Recklessly typing...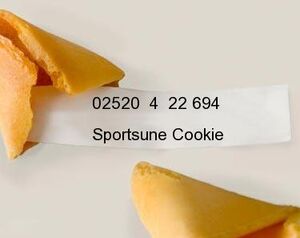 An AGM First:
Deutscher's first article!
What do you have to say Deut?
"Well, I've never actually written anything so it may be unintelligible garbage."
Spoiler Alert: It is the exact opposite of unintelligible garbage...
Warning: Read the following at your own risk. Possible Probable side effects include brain strain, eye scratching, and a probable cause of perpetual stupidity...
Today's Weather: Honestly, it is still raining! It's now annoying...
Sportsune Cookie
Pre-emptive Maneuvers
Deutscher Talks
Jerry Reinsdorf has emerged from the ashes and it seems he will probably be the new owner of the Coyotes. It is so very premature and there is so much legal mumbo jumbo to wade through but the bottom line is looking to be this: Jim Balsillie will never own an NHL team if he continues his strong arm tactics to acquire one. So Bettman saved his baby this time but what about Nashville, Atlanta will he have an ace in his pocket every time a franchise falters? Well with whatever goes down the 'yotes will have a new owner so lets look at some former NHL owners currently/formerly/probably going to prison.
John Rigas - Former majority owner of the Buffalo Sabres he and his son were charged with tax evasion. They were convicted and he will be released in 2017.
Sanjay Kumar - He was part owner with Charles Wang of the Islanders and was sentenced to 12 years in 2007 for a variety of charges. Hmm... Kumar and Wang sounds like a fun movie.
Harold Ballard - He is enshrined in the hockey hall of fame and the Canadian Football hall of fame but he also did hard time for fraud. Prison is tough, Ballard was quoted as saying inmates at Millhaven received steak dinners every day. Oh that went over real well, I think Ballards real crime was owning the Leafs but that's just me.
John Spano - A man on a mission, he made offers to 3 different NHL teams before settling on the good Islanders. The only problem was that he didn't have any money. It goes on and on with the garbage this guy pulled but I will forever remember him for firing Mike Millbury. Not that he fooled an entire league into letting him buy a team when his net worth was less then 2 million.
Henry Samueli - Ducks owner who plead guilty for lying to regulators about his role in an alleged $2.2-billion stock-option scam. Disney never pulled that crap; they just ruined the league with ugly jerseys and a stupid name.
Bruce Mcnall - What's left to be said about McNall? What a fun guy he was: he owned the Argos with John Candy and Gretzky. Before that he bought the great one for $15 million. After defaulting on a loan and selling the kings he plead guilty to five counts of fraud and did his time. Don't worry Wayne along with other Hollywood starlets visited him in prison.
Peter Pocklinton - Last, but not least. When greedy, Bruce bought Gretz he handed over the $15 million to this guy. Former Edmonton owner and forever public enemy number one. He ripped off whoever would invest in whatever scam he was running. This guy is something else when he owned the Oilers he approached an inner city school and told them if they graduate he would pay for their college but they had to keep the grades up at a certain level. Well the kids graduated and then contacted Pocklinton for the money and surprise surprise money gone. Currently he is going to trial in August for bankruptcy fraud.
So that's a lot of black eyes for a sport so conservative. It also makes a person see why Bettman wants normal stable already proven Reinsdorf over all over the place grab any team I can get Basile.
02520: So much stuff I never quite knew. Thanks Deutscher, this is a great piece...
Zack Greinke
The cover of the May 4, 2009 edition of "Sports Illustrated" says it all:
"He's been a phenom and a bust. He's walked away and come back. He's been a starter and a reliever, a genius and a flake. He's only 25 and right now... The Best Pitcher In Baseball"
Zack Greinke contemplated leaving baseball altogether, leave pitching, leave it all. It was obvious that this wasn't just another player having difficulties off the field. This situation was serious, it was personal. Zack was allowed by the Royals franchise to take time off a while back because there was something wrong. Everyone knew it, but nobody knew what...
Greinke spent two months away from baseball. During that time, he was diagnosed with social-anxiety disorder. A chemical imbalance such as this is no simple matter; it affects every part of a person's life; socially, mentally, even physically. Zack is on medicine now and it has helped him become more comfortable with his job. He now enjoys life once again; being out on the field, pitching, and winning. Although he'd still rather be a position player - hitting home runs and what not - he can't. The only reason is that he is just too good not to pitch...
Now Zack is shouldering the surprising Kansas City Royals. With the help of his teammates and family, Zack is pitching, competing, and dominating. The guy who never threw his hardest because his mind said he didn't need to is pitching masterfully since his comeback. As S.I. says, "He'll throw it as hard as he can, a young man in control. Sometimes the arm and mind both win." Well, Zack is winning as well. He leads the league with six wins, a 0.40 ERA, 0.84 WHIP, and 54 strikeouts. He has three shut-outs, a positive out-look on life, and the talent to continue to be one of the best pitchers in the league. Now, he also has zero reason to not be the best...
Greinke goes again on Saturday in Anaheim at 9:05 pm (est) against Joe Saunders...
Post-emptive Maneuvers
King James
A thirty-point lead going into the fourth-quarter is just the statistical end. The Cavaliers destroyed and embarrassed the Hawks. West, Williams, and James simply rolled at home, getting big contributions from role players and an unexpectedly large out-put of 17 points from Wally Szczerbiak. Cleveland has not lost a game during this play-offs and have a two game lead as the second round series shifts to Atlanta...
LeBron James is easily the best player in the National Basketball League Association. He scored 27 points in only 31 minutes of a complete beat-down on the Atlanta Hawks. Highlights galore for the Cavs and LeBron as the team was just out on the court having a great time. Laughing, joking, and winning, the Cavaliers threw out the high-wire act of passing, dunking, and shooting as the Hawks were embarrassed. Can LeBron be stopped? He is unbelievably good, talented, and has the heart to win it all this season...
Personally, my jaw drops every time I watch him play...
On The Ice
The Canucks lost in overtime to the Blackhawks. The series is now tied at two games a piece. Vancouver's captain and acclaimed best goalie in the league in Roberto Luongo has allowed twelve goals in the series. The series returns to Canada for game five. Meanwhile, the Detroit Red Wings evened their series up with the Anaheim Ducks. Detroit's offense showed up in game four; Franzen and Hossa had two goals a piece and Samuelsson and Zetterberg each added a goal of their own. A six to three final sends this tied series back to Detroit. It's a best of three now, Detroit has home-ice advantage...
Jinxed It
A previous Cookie noted that Albert Pujols had reached base for every game during the 2009 season. That streak sort of came to an end; Pujols went 0-for-2 with no walks, but he did reach base (after being hit by a pitch and potentially injured) eventually scoring a run. He also had an RBI in the game...
Baseball Notes
Manny Ramirez is gone for about two months. It won't derail the Dodgers too much, as they will still end up taking the division by season's end...
Speaking of juicers, Alex Rodriguez is set to make his season debut tonight in Baltimore...
Hanley Ramirez belted two home runs, but the Marlins still lost to the Braves, 4-2. Impressive... considering the Marlins had only four hits on the night. On the Braves' side, Casey Kotchman belted his first home run of the young season.
Brian Bannister threw six scoreless, as the Royals win another game. That makes six straight wins for the team that is now 18-11 on the season. The Royals are unstoppable right now...
Matt Holliday and Jack Cust each belted their 4th home runs on the season. Oakland beat up on Texas and got some help on the other side from rookie Trevor Cahill. Cahill threw 7 innings allowing only 5 hits and 1 earned run (a Chris Davis solo shot in the 7th). The rookie now has two quality starts in a row as he gets his playing time in pitching-depleted Oakland...
Bengie Molina hit two home runs. Troy Tulowitzki dropped below the Mendoza line. Ian Stewart and Brad Hawpe each hit a home run. Matt Cain threw six scoreless innings despite walking 5 batters on the day. He only allowed 1 hit, as he picked up his 3rd win of the season...
The New Yankee Stadium continues to be a home run hitters park. 8 home runs flew out of the park, as the Rays picked up their 3rd win in a row. Jason Bartlett, Carlos Pena (league leading 13th home run), Evan Longoria (twice parked the ball), Ben Zobrist, Carl Crawford, Hideki Matsui, and Johnny Damon all were the benefits to the long-ball...
David Eckstein gave the San Diego Padres another walk-off win on the season. A 10th inning bases-loaded single to give S.D. its 13th win on the season...
Ryan Howard is getting things going after a slow start (typical) to his season. He doubled for the 6th time on the season and hit his 6th home run on the season. On the other side, the Mets' big three of Beltran, Wright, and Reyes all hit a home run of their own. Jamie Moyer was less than impressive once again on the year. He allowed 7 runs in only 2 1/3 innings of work. His season ERA rose even higher, now marked at 7.26...
Alfonso Soriano was another one of the many players on the day to hit 2 home runs. Miguel Tejada knocked out his first home run on the season as well. The Cubs walked away with the win, as they try to keep pace with the first place Cardinals. Saint Louie has a two and a half game advantage...
The Red Sox scored 12 runs in the 6th inning. The scary part is they did it while hitting only one home run (a three-run shot by Jason Jay). The piled up 9 hits and 3 walks to score all their runs before anybody even got out in the inning. Boston wins, of course...
Mark Buehrle threw 8 scoreless innings while allowing only a single hit, as he improved his season mark to 5-0...
Jay Bruce and Willy Taveras each hit a home run with pitcher Micah Owings stroking a triple and scored the go-ahead run in the game. With a masterful 3 scoreless/hitless innings from the bull-pen (in which they stuck out 6 of the 9 outs) held on for the win over Milwaukee...
The Angels won their game thanks to the pitching of Jered Weaver. A complete game, three hitter (one earned run), while walking 0, and yielding 8 strikeouts powered the Angels to a win over Toronto. Aaron Hill, Mike Napoli, and Kendry Morales all parked a baseball of their own during the game...
Ryan Zimmerman extended his hit-streak to 25 games while the Nationals battled the Dodgers late into the night. Amidst all the Manny turmoil of the day, the Dodgers finally lost at home for the first time this season. They are still a league best 21-9 on the season...
Fantasy Break
All this talk about Manny failing a PED test and all I can think about is how this could dramatically hurt my chances of winning in fantasy. A lot was bet on Manny this season. Slowly, it was paying off, but now losing 50 games of production is a sharp thorn in the side. Especially considering that my teams are struggling thus-far into the season...
Ever Wonder?
Would George W. Bush be a better commissioner than Bud Selig?
Quoted
"This is a place where all my dreams started and where I though they could become real... There's really not a better place."
-LeBron James as his home town of Akron honors him and his accomplishments...
Tossing Pennies
Are the Royals for real?
Personally, I will tell you absolutely, positively, yes. Are they as good as they are playing right now? Maybe not quite, but they will continue to win and are setting themselves up nicely to keep winning for years to come...
Q02520
Sporting Radio:
Q02520, with your host DAndrew...
Brought to you by the mean streets of ArmchairGM...
"All Sports, All You"
Reporting on a Friday...
DAndrew - "All these talks of PED's are just getting old. When can baseball move onwards?"
Daily Divination
As said above, Dodgers take the National League West division this season...
Divinations still in Progress: The Chicago Cubs and New York Mets become two of the hottest five clubs in the month of May. The Denver Nuggets beat the Dallas Mavericks in five games or less...
Note: Sj, this is a Divination already in progress, it is not being predicted every day. Just trying to keep tabs on the stuff already of noted divinations...
1/3 on the season
10
George Brett
Frank Robinson
Tony Gwynn
Barry Bonds
Hank Aaron
Eddie Murray
Ken Griffey Jr.
Willie Stargell
Vladimir Guerrero
Willie McCovey
Congrats to Deutscher who correctly guessed yesterday's ten; "Points leaders for active NHL'ers"
Name It
"Pick me out a winner _________"
Easy but such a classic...
Steel Town named it yesterday. It was in-fact Gary Bertier and Julius Campbell, as the cards got laid out on the table and Bertier realized it was on him to change the camp, the team, and the attitude around that got the Titans bonding for the first time despite mixed races. A must-watch movie for any sports lover...
A Picture is worth 1000 Disappointments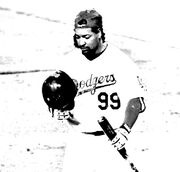 Time Warp
Not only is baseball a sport, anyone who thinks otherwise is a jackfack...
Romiezzo's works can be found esclusively on ArmchairGM...
Lyricatical
That Cookie last night was awfully-crazy, I wish we ate it
It wrote its ass off and had some knowledge that really made it
Drink some milk and listen to the feed but a great Cookie is all I need
It's all free, with a daily 10, comes out each day, again and again
Man, I love Cookies, ay
I love reading, ay
I love women, yup
N, I love Cookies...
Did You Know?
Manny apparently used PEDs...
Notes From Apostrophe
Thanks again to Deutscher for adding legitimate knowledge to the Cookie for today. Hopefully, we haven't read the last of AGM's hockey genius...
Having a mental disorder along the lines of (maybe a little more extreme than) Greinke, I know what he must have been going through. It puts a great feeling in my heart knowing that he is healthy, happy, and preforming at such a high level. I support Zack and wish him nothing more than the best...
If anybody saw Nick Swisher fall after trying to give a fan a high-five, just remember Manny did it during play (whether the PEDs helped there, we will never know)...
If you would like to participate in upcoming Sportsune Cookies, feel free to contact me anytime...

As always, leave 'em below...
Disclaimer: Written as always in IMO font...

Template:Sportsune Cookie Template
[[Category: