Welcome to the Sportsune Cookie...
Typing with reckless abandon...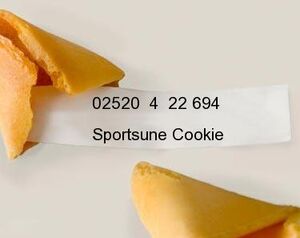 It's In The Cookie Jar
Warning: Read the following at your own risk. Possible Probable side effects include brain strain, eye scratching, and a probable cause of perpetual stupidity...
Today's Weather: The Aftermath Continues...
Sportsune Cookie
Pre-emptive Maneuvers
Cheezer Talks
DAndrew: What are the top five moments in Packers history? Explain them for the audience (What happened? Why was it significant? That sort of thing)...
Cheezer: Nothing like an easy question, eh, DAndrew? I will try to note significant events, be they positive or negative without being too verbose. Since they were founded in 1919 and are the third oldest franchise in the NFL (the Cookie even educates), I am sure other PackerBackers have their ideas about significant events.
A Brief History of the Green Bay Packers
The Birth of the Franchise
In 1919, Earl "Curly" Lambeau and George Calhoun founded a semi-professional football team to play games around Wisconsin and the Midwest. Lambeau solicited his employer, the Indian Meat Packing Company, for support for uniforms and equipment. The Green Bay Packers were born and, in 1921, they joined the AAFL (soon to be NFL). The Packers have 12 NFL titles, the most in league history.
Note that throughout the early years, the Packers struggled to make ends meet. They had a shoestring budget that was upset by one-time events several times. For example, after losing the franchise because of lack of funds in 1922, Lambeau had to buy it back with the help of other backers ($250). In 1934, a fan fell from the stands and won a lawsuit for $5000. The Packers almost folded as their insurance company went bankrupt. Green Bay businessmen came to the rescue with $15000.
Don Hutson
In 1935, a spindly wide receiver by the name of Don Hutson was drafted out of Alabama by the Packers. Hutson was not highly regarded by many NFL teams because they felt he lacked the size to compete in the rough and tumble game of the era. Lambeau felt otherwise and put Hutson to work in the passing game. Hutson has since been credited with the invention of pass patterns. He was easily the best receiver of his era and is considered by many to be the best of all time. Hutson didn't only retire with 18 NFL records to his name, but he redefined the position.
Stock Sale
After Lambeau departed the team in 1950, the Packers hired Gene Ronzani. The Packers were competitive under Ronzani, but his most significant contributions were more on the business side of the team. First, Ronzani sold stock in the Green Bay Packers corporation all over the state of Wisconsin. This raised nearly $125,000 and made the Packers the only publicly owned franchise in the NFL. Secondly, Ronzani hired Jack Vainisi as full-time talent scout. Vainisi discovered the six Packers Hall of Famers drafted from 1953-58: C Jim Ringo, T Forrest Gregg, QB Bart Starr, HB Paul Hornung, FB Jim Taylor, and LB Ray Nitschke. These players would form the backbone of the Packer dynasty of the 1960's era.
Vince Lombardi
Even with all that talent, Green Bay was not competitive (1-10-1 in 1958) until they hired a little known energetic offensive assistant coach from the New York Giants in 1959. In February 1959, this unknown Italian from Brooklyn told the Packers control committee, "I want it understood that I am in complete command here." And command he did. The Packers went on to win over 75% of the games Vince Lombardi coached. They won five titles in seven years and became the standard for football excellence that teams, to this day, are measured against. Lombardi was not a brilliant strategist, he was an excellent motivator who would settle for nothing but the best from his players.
Ron Wolf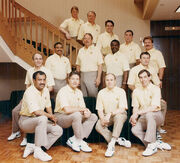 After the Lombardi era, the Packers had 25 years of, well, embarrassing football. In 1991, they hired Ron Wolf to take over the franchise and lead them out of the darkness. Wolf's first acts were to fire head coach Lindy Infante and hire then San Francisco 49ers offensive coordinator Mike Holmgren to replace him. Wolf traded the Packers 1992 first round draft pick to the Atlanta Falcons for a quarterback known more for being hung-over and missing team activities than throwing touchdowns. Wolf then signed the most sought after free agent available, Reggie White, bringing in a team leader and defensive superstar. This signing was crucial as White was able to help recruit defensive stars like Sean Jones and Santana Moss. These players, along with the aforementioned Brett Favre, formed the backbone of the playoff teams of the mid nineties that won a championship.
DAndrew: Thanks Cheezer for education through the Cookie...
Brasher
ArmchairGM user and Cookie regular Deutscher came across a nice little story he would like to pass along. Donald Brasher had it rough with his family. It is very relatable in today's society and a very good read coming out of The Washington Post. Thanks for sharing Deut...
Post-emptive Maneuvers
Tricks of the Hat
Sidney Crosby did all that he could to help even the second round series with the D.C. Capitals. His hat-trick was the only scoring Pittsburgh would see on the night. The Capitals would score a good four goals, pulling ahead two games to none in the series as it heads to Pittsburgh. Funny part is that Crosby still wasn't the first star of the game...
This match-up of Sidney Crosby versus Alexander Ovechkin is, as one writer states an Ali-Frazier, Bird-Magic, Williams-DiMaggio, Palmer-Nicklaus type of match-up. It may not be quite on that level, but it sure has the makings to become one of the best individual rivalries in sports history. Game two easily can be considered just that type of game. A.O. and Sid the Kid went off against each other, but not in combat, instead on the scoreboard. In a seven goal game, David Steckel was the only player other the Alex and Sidney to score a goal. Ovechkin and Crosby each had a hat-trick in the game! What a match-up...
What's Happening
Houston beat L.A. in L.A. and Orlando beat Boston in Boston! Wait, what happened here? Hopes of a grudge series from the last NBA finals is dwindling down as the Lakers and Celtics both find their teams down a game after bizarre home-court losses...
Baseball Notes
Denard Span decided to go 4-for-5 at the plate on the day, as the Minnesota Twins helped Francisco Liriano to his first victory of the season. The young stud struck out 9 in 7 1/3 innings of work in which he allowed only 4 hits and 2 runs. His ERA began to drop, as he will hope to continue to lower his it even further down than the 5.30 mark it stands at for now...
Phil Hughes did not build much after his strong start to the season. He allowed three earned runs in only four innings of work. Jon Lester, on the other side, tossed one of his better starts of this young season; only three earned runs in seven innings. A pair of Mark Teixeira home runs was not enough to overcome the deficit of the Yankees, as they fell, once again, to the Red Sox...
Matt Capps blew his first save of the season to the Milwaukee Brewers. Capps allowed four runs in the top of the ninth inning (three of which came off a Rickie Weeks home run). A tough loss considering Paul Maholm out-dueled Yovani Gallardo; each whom threw over seven innings and gave up two and three earned runs respectively...
Mark Teixeira was not the only one playing for New York to knock out two home runs on the day. Carlos Beltran beat up Javier Vazquez by jacking two center field shots off the guy who threw five scoreless innings before getting ripped to shreds by the Mets. David Wright also belted his second home run of the season as he looks to get going after a slow start to the season...
Other than Matt LaPorta belting his first career home run, the Cleveland Indians have another reason to celebrate. They won a twelve inning thriller against the toughest team in the league to this point; the Toronto Blue Jays. Each team blew their chance for a save in the 9th, and it wasn't until the 12th inning that either team scored. And score they did; a combined four runs with the difference being a two-RBI double by Grady Sizemore, giving his team a 3 run advantage in the top of the final inning...
Aaron Harang and Josh Johnson straight up battled. Each threw at least seven innings allowing two runs a piece while striking out a combined 15 batters. The game continued into the 14th inning where Paul Janish throwing the ball away trying to turn a double play on Jorge Cantu. The error allowed Paulino to score and the Marlins to walk off in victory...
What the hell is going on!?!?! Zack Greinke threw another shut-out. That makes 3 on the season. 10 innings and only 6 hits lowers his season earned run average to 0.40! More on this story in tomorrow's Sportune Cookie</spoiler alert>...
Jayson Werth and Ryan Howard belted home runs off Kyle Lohse (who was just beaten-up by the Phillies in this game). Lohse would not even make it out of the fifth inning as the Cardinals used six more pitchers after Lohse to finish out the six to one loss at Busch Stadium...
Chris Iannetta roped his fifth home run - a grand slam - on the young season as Colorado wins at home versus the surprising Padres. Troy Tulowitzki had himself a double but still is struggling to find his place at the plate as he is batting at surprisingly low .213 clip on the season...
Michael Young and Chris Davis hit their 7th and 6th home runs respectively off Felix Hernandez as the [[Rangers pull just over the .500 clip on the season. With Josh Hamilton out for some time with an injury, the boys from Texas are going to have to rely on other guys to step up and hit. That is just what happened as the King Felix and the Mariners fall in Seattle...
Manny Ramirez and Andre Ethier went back-to-back with home runs in the first inning off Diamondbacks pitcher Doug Davis. Arizona never really got it going as they fall to the surging Dodgers by a score of 7-2...
Dreams Come Alive
After going zero for four in his Major League debut on Sunday, Matt LaPorta got on the board in his second career game. A two-run bomb to left field is the first of many to come in this young man's career. To read about this young man's incredible story, check out Stiles work from right here on ArmchairGM...
Ever Wonder?
Who would grab more rebounds in a game, Bill Russell or Wilt Chamberlain?
Tossing Pennies
Is a .400 batting average over a season even possible in today's MLB? If one active player could do it, who would do it?
Personally, it is between Ichiro and Pujols. Albert has the great vision and great eye of the strike zone. He is easily one of the best hitters of all-time. Ichiro, as a slap hitting speedster, has the ability to get on base, beat out ground balls, and continuously put the ball in play. He broke George Sisler's age old record, so he can get the hits, but how high can be push that average? Pujols is most likely candidate to pull off a .400 season. But then again, it is even possible?
Q02520
Sporting Radio:
Q02520, with your host DAndrew...
Brought to you by the mean streets of ArmchairGM...
"All Sports, All You"
Reporting during May...
DAndrew - "Ok, let's do this again: Can we get some calls comments about thoughts on the Sportune Cookie? Good? Bad? Needs fixing? Let's hear what the masses have to say..."
Daily Divination
Eh, not feeling anything again today...
Divinations in Progress: The Chicago Cubs and New York Mets become two of the hottest five clubs in the month of May. The Denver Nuggets beat the Dallas Mavericks in five games or less...
1/3 on the season
10
Barry Bonds
Andre Dawson
Frank Thomas
Rafael Palmeiro
Jose Canseco
Dave Kingman
Sammy Sosa
Fred McGriff
Jeff Bagwell
Mark McGwire
Name It
Still no guesses. Here it is again:
"Should we believe the hype?"
"What hype?"
"The hype about __________"
"Now hype is something that's not for real. I'm all real."
A Picture is worth 1000 Ups and Downs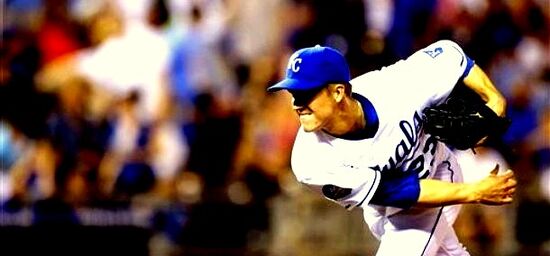 Time Warp
Missing the AGM Burns...
LASB come-back!!!
Answering the Questions
ATQ - Romiezzo asked yesterday, "What the HELL are you doing writing for the Fortune Cookie if you have a girl with you?"
Well Ezzo, she went to sleep and I felt a responsibility to not leave the chair being Cookieless. Plus, most of it was written over the weekend. I only put in about twenty-five minutes of work later that night...
Did You Know?
Dwight Howard has led the league in rebounds for his fourth season in a row. The only other players to lead the NBA in rebounds four seasons in a row are Wilt Chamberlain (1959-63, 1965-69) and Dennis Rodman (1990-94). Howard's 2007-08 total of 1161 boards is the most since Rodman's 1201 in 1997-98 and Rodman's 1367 in 1993-94...
Notes From Apostrophe
Thanks again to Cheezer for participating in today's Sportsune Cookie...
If you would like to participate in upcoming Sportsune Cookies, feel free to contact me anytime...

As always, leave 'em below...
Disclaimer: Written as always in IMO font...

Template:Sportsune Cookie Template