Welcome to the Sportsune Cookie...
Still typing with reckless abandon...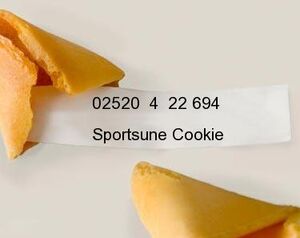 It's Mayke-over time
Warning: Read the following at your own risk. Possible Probable side effects include brain strain, eye scratching, and a probable cause of perpetual stupidity...
Today's Weather: 40% Different, 72% Same, 10% Sane...
Sportsune Cookie
Pre-emptive Maneuvers
Dying MLB
Is the MLB dying? This article at first seemed like just another "whatever" opinion, written by someone as something that somebody has nothing better to do (looks shamely aside). After reading the article in its entirety, it hits the nail on the head. The Major League of Baseball is killing itself. Prices through the roof to attend games is outrageous. It is time for a salary cap, time for pricing caps, time to reduce costs, and return to baseball being for, of, and about the fans. As the U.S. economy continues to struggle, baseball has to find a way to help out those people who fill their pockets. Baseball has to return to a more traditional stage. Otherwise, fans will stop attending and then stop watching. That is how the MLB could die. Somebody with an idea, a proposal to change the financial problem of the MLB needs to step up. It's Bud Selig's time to go. Don't let this century old tradition called Major League Baseball die...
On the flip side, maybe not...
Ice Picks
Round two is beginning and hockey's best eight are battling it out to see who gets into this season's conference finals games. Carolina is up against the top seed Boston Bruins. BB will take the series in six games at most. The Penguins will face off against the Capitals. This will be an interesting series with Fleury being the deciding factor. Pittsburgh will score but can Washington? The Penguins advance in six games. The Ducks magic of beating the top seed Sharks wears off, as they will fall victim to a sweep by the defending cup champion Red Wings. Meanwhile, the final of the four series comes down to the Blackhawks and Canucks. Vancouver takes this series in six games (already have a head-start as Vancouver just wrapped up game one with a five to three victory)...
Post-emptive Maneuvers
Deviation Check
So the last sports divination wasn't quite one-hundred percent. Zack Greinke gave up only two earned runs and not the three as predicted. Miami didn't quite gather their win as predicted, but Denver held up their end of the bargain by finishing up a lopsided series against the New Orleans Hornets...
Hard Court
Ray Allen went off; scoring fifty-one points in game six versus the Chicago Bulls. The man with the sweetest jumper in the league stroked nine three pointers in the game, including one that sent the game into its first overtime. Despite Allen's huge scoring night, the Celtics find themselves trapped in a game seven situation. They lost game six by merely one point and are in the same situation the Bulls find themselves; win or start watching the playoffs from home...
Meanwhile, the Orlando Magic took care of business and wait to see who they will face in round two. Cleveland seems like they have been resting for forever, just waiting to see if the Hawks or Heat are their next opponent. The Lakers find themselves getting prepared to play the Rockets in round two. Andrew Bynum needs to get in gear to help down low against Yao...
Ray Day
The Tampa Bay Rays finally showed some life after an abysmal start to their season. A thirteen to nothing rout of the Boston Red Sox brings back memories of last year's fantastic season. The Rays were all hitting tonight (all nine starters had a hit) and powered by stud sophomore Evan Longoria and the unexpected veteran Michael Hernandez (whose home run is his first career), who each had a home run in the game. Opposing starter Josh Beckett didn't last long; he gave up ten hits, three walks, and seven runs in four and two thirds innings. He threw strikes, but the Rays seemed to hit most of them. It was Beckett's worst start since August 17th in which he gave up eight runs to the Toronto Blue Jays. The real story in this game was Matt Garza. He mowed through the Red Sox line-up for six straight innings of perfect pitching. Jacoby Ellsbury is the only Boston player to have kept this game from being a no-hitter for Garza; as he ruined both the no-no and perfect game in the seventh with a single. Grant Balfour would mop-up the remaining one and a third inning in which Garza had reached his limit. Seeing this type of game puts hope in the hearts of Rays fans as this may become a turning point in the 2009 season...
Fantasy Break
In ArmchairGM's Official Fantasy Baseball League 2009, the trading season has begun. That is when it comes to golden boy and legend Romiezzo. Two trades are sitting out waiting for approval. The first one is between Romi and Davis21Wylie. In exchange for Jose Reyes (209 rank), Carlos Quentin (50), and Jake Peavy (836) Romiezzo will recieve Derek Jeter (66 rank), Johnny Damon (84), and Dan Haren (6). The trade seems lopsided based on 2009 markings through this point, but this trade is loaded with potential for both teams. It can be a make or break sort of deal. The other deal is between Ezzo and The Brew Haus. Romi will receive Robinson Cano (17 rank) and Aaron Harang (153) in exchange for Dan Uggla (235 rank) and Gil Meche (616). Again, this trade has potential to benefit either team as all four players have been known to have really good seasons. Then again, they are all known to have their down years as well. Only time will tell how this one pans out. Rumor has it that Romiezzo is also in preliminary trade talks with Falcon02520...
On another note, the defending champion had a very productive day last Wednesday, as he shot up to sixth place in the standings and back into contention...
Ever Wonder?
How much the time zone changes affect professional athletes?
Tossing Pennies
Who is the best pitcher in baseball?
Personally, it is still Johan Santana in my mind; has been that way for years. The guy is simply nice when it comes to taking down his opponents. He has been off to a hot start this season; the only game he lost was a game in which he had zero earned runs. He currently holds strong at a 1.10 ERA with a WHIP under one! There is no other pitcher in the league that I'd rather have as the ace of my staff...
Q02520
Sporting Radio:
Q02520, with your host DAndrew...
Brought to you by America's Radio:
"It's a great day to kick off a new station..."
Reporting on the first of May...
DAndrew - "Welcome, welcome, welcome all, to this month's promoted station; Q02520..."
Daily Divination
The Denver Nuggets beat the Dallas Mavericks in five games or less...
The Chicago Cubs and New York Mets become two of the hottest five clubs in the month of May...
1/3 on the season
10
Nobody knew/guessed last time's ten, so here it is again:
1.9.4.2
1.9.4.4
1.9.3.4
1.9.2.6
1.9.3.1
2.0.0.6
1.9.8.2
1.9.4.6
1.9.6.4
1.9.6.7
Name It
"Should we believe the hype?"
"What hype?"
"The hype about __________"
"Now hype is something that's not for real. I'm all real."
A Picture is worth 1000 Expectations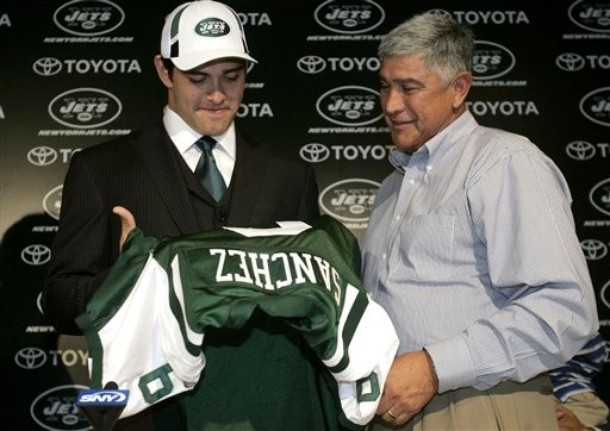 Time Warp
Answering the Questions
ATQ - Tyrone Briggs has a question regarding hockey: "Crosby vs Ovechkin: Are they playing for the chance to win the Stanley Cup or date Elisha Cuthbert?"
Dion Phaneuf (voted the NHL's hardest hitter during the 2006-07 season) would have something to say about that. Regardless of who wins the Pitt-D.C. series, Phaneuf is the only one being consoled by the hott girl next door...
Did You Know?
When in high school, Scott Kazmir threw four consecutive no-hitters. With one out to go in what would have been the fifth consecutive no-no, Kaz allowed one hit. He followed up the hit with an out followed by two more no-hitters. Through a seven game stretch of starts, Scott Kazmir allowed one hit (total of 49 innings)...
Notes From Apostrophe
Today's shout-out goes to Cheezer. I'm going to have to hire you to fix my typos when I go pro...
No reader input today. If anybody would like to participate in upcoming Sportsune Cookies, feel free to contact me anytime...
As always, leave 'em below...
Disclaimer: Written as always in IMO font...

Template:Sportsune Cookie Template