Welcome to Stiles 02520 Daily Weeklyendingweekdaywheneverpossible Column:
"Sportsune Cookie" - Stiles is... busy, please leave your message on his board...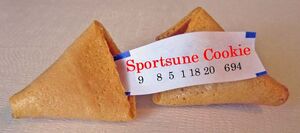 Sometimes something needs to be taken away before it is realized how much it would be missed if it were to stay away forever... - wtf
Warning: Read the following at your own risk. Possible Probable side effects include brain strain, eye scratching, and a probable cause of perpetual stupidity...
Today's Weather: 80% here, 95% back, 110% COOKIE...
Sportsune Cookie
n-ICE
With the series tied at a piece, the Flames and Blackhawks return to the windy-city for game five on Saturday night. So far, each team has used the home-ice advantage to win. Luckily for Chi-Town, they have this advantage over four of the seven possible games. Don't count out Jarome Iginla and crew just yet. They have a plus two goal advantage in the series, have only lost by one goal at a time, and actually pushed game one in Chicago into overtime. This has been a very interesting series and will continue to marvel all who watch across the hockey world...
The Rangers are up over the second seeded Capitals. A.O. the Great is about to be bounced from the playoffs again. With stars on the roster such as Alexander Semin, Mike Green, and Ovechkin with such offensive upside, the Capitals are going to have to look for a way to live up to their numbers on defense if they hope to survive the Rangers of NYC (or even for future seasons for that matter). New York goes for the clincher Friday night in the District of Columbia; they are up three games to one in the series...
After losing on a call that some claim as skeptical, Martin Brodeur was very animated about the game four loss. How does the best goalie in history respond? He closes the door all night long. The shut-out gives the Devils a three game to two lead with the series headed to Carolina for Sunday's game six...
Philadelphia finally pulled out a post-season victory in Pittsburgh. Martin Biron pulled out a shut-out (after an Evgeni Malkin kick goal was discounted). The Flyers are still hanging onto some life. They return to Philly for game six. The Flyers are hanging on for dear life, but it's not looking good because of the likes of Marc-Andre Fleury...
The Sharks are choking now, they are choking how? The Ducks go up three games to one over the number one seeded Sharks. San Jose simply is missing its stars while young gun Bobby Ryan has shown up for the Ducks this postseason. The rookie has four goals thus-far in the series, two coming in last night's victory...
The Red Wings dominated games one and two in Detroit on the offensive and defensive ends. They went to Columbus and the trend continued for game three. Game four was different. The Blue Jackets scored 250% times the amount of goals they had in the first two games! (For those of you who struggle with math and/or don't want to look up the stats, that would be five goals in game four.) Too bad the Wings (who scored four goals in each of the first four games) still outscored the Jackets. After a six to five score win, the Wings advance to the next round, prime to defend their title...
Vancouver was too much for St. Louis to handle. Three of the four games ended in a one goal difference (with game four going into overtime in Saint Louie Town). After four games the 'nucks ended St. Louis' season with the Blues. While the Canucks wait to see who they will play in the next round, they are resting but staying focused. They will be dangerous for anybody they face in the next round...
Alley-Hoop
What a game three! A great late pick and roll by Deron Williams and Carlos Boozer gave the Jazz the late lead. Kobe and Pau Gasol answered with a pick and roll of their own. Then Williams took the ball into his own hands, knocking down what turned out to be the game-winning, fade away shot over the tall Lamar Odom. Kobe couldn't pull out his magic, as the Lakers fell in Utah in game three. It took a twenty-twenty game by the Booze-man just to pull out a two-point win. The favorited Lakers are still in little worry about losing the series, as they remain up two games to one thus far...
Denver is up two games to none over the Hornets after handling CP3 and crew in the mountains. As the party returns south, it is easy to point out the difference so far in this series. Concrete evidence shows that the Hornets' shooting percentage is down by over four percent of their regular season pace. Meanwhile, the Nuggets are lighting up the floor; shooting over fifty percent (almost a ten percent higher rate than the Hornets). These numbers directly reflect the scoring of each team; 88.5 points (.767% fg) to 110.5 points (.503% fg). Other than this factor, each team's other numbers (rebounds, assists, etc.) are par with each teams seasonal statistics. The only other varying statistics are that the Hornets steals are down and both teams are lighting it up from three point land (Denver at .541% and New Orleans at .486%). The Hornets will look to get back into this series upon returning to their home court...
San Antonio could not handle the Mavericks in game three. After Tony Parker handled Dallas in game two to even the series, the Spurs offense was nowhere to be found. They scored a franchise playoff low 67 points. Dallas is up two games to one, but Tim Duncan and the Spurs are never out of anything. Don't sleep on the veterans as this Texas series continues...
Houston stole game one in Portland. Thanks to a big night from Brandon Roy (42 points), the Trailblazers are right back tie heading to Houston. One of the stories coming out of this series is that we may have seen the last of Dikembe Mutombo in an NBA uniform. After injuring his knee in a tangle with Greg Oden, Mutombo's season is over, and as he claims, so is his career. Thanks for all the good years Dikembe, you are one of the league's top individuals and it is a sad day to see you go, one finger wag at a time...
Cleveland continued their hot play at home this season. They won both their games so far versus the Pistons by a total of thirty points. A close melt-down of the bench in game two is sure to be sorted out by coach Mike Brown before game three in Detroit. LeBron may just be on his way to the finals again...
What a series the one between Chicago and Boston is turning out to be thus far this postseason. After the Bulls close, two-point game one win at the Garden, Ray Allen evened the series on a game winning shot in the final seconds. Boston then went to Chicago and owned the Bulls, winning by twenty-one points. Game four is Sunday night in Chi-Town...
After losing off a clutch game-winning shot by Andre Iguodala in game one, Orlando rebounded in the second game to even the series. The Sixers began streaking towards a comeback again in the second game, but the Magic were able to hold them off this time. No eighteen point comeback for Philly's new A.I. and squad. The series moves on to the City of Brotherly Love with the score even...
Miami was handled in game one by the Hawks. After losing by twenty-six points in Atlanta, game two was a little bit different as Miami evened the series with a fifteen point victory. The series is moving to South Beach tied at one game a piece...
Preemptive Maneuvers
Entering
Stephen Curry is headed to The League next season. He won't be much of anything special, but certainly a solid player for many seasons is projected. Ty Lawson is also a projected lottery pick on his way into The League. Lawson also may not be a Hall of Fame talent, but should have a decent career in the NBA...
Staying Gone
David Beckham is staying in Europe until July at the earliest. The Galaxy are rewarded $10 million of the money they "wasted" on Beckham in the first place. As long as he stays away, soccer haters will rejoice on having to hear little about him. That is why I'm going to stop with this subject right n...
Post-emptive Maneuvers
Bush (not the president)
Dave Bush carried a no-hitter into the eighth inning. That was until pinch-hitter Matt Stairs belted a home run off the right field pole. Bush was done after that, but he did pick up the win for his team. In the same game, Cole Hamels was hit by a comebacker in the fourth inning. He claims that he will be fine to go for his next scheduled start. Not that that is very promising as the reigning World Series MVP is carrying around a 9.69 ERA on the season...
Ace in the Hole
The St. Louis Cardinals are playing some great baseball. Apart from the great stories of Rick Ankiel's move from pitching to a stud, web-gem centerfielder still going well, Kyle Lohse's great start, Skip Schumaker's successful move to second base, Brian Barden's solid fill-in at third base, and Ryan Ludwick picking up where he left of last season, there is still more. The best player in baseball, Albert Pujols continues to show why he is in the class with the most elite hitters of all-time. Last night versus the Mets, Pujols had a home run to each right and center field, while pulling a ball so hard to third base, solid glover David Wright couldn't handle it. Pujols is the best hitter in baseball period...
L.A.D.
Jonathan Broxton made things interesting closing out the Astros last night. He bounced a few balls, as the flamethrower occasionally does, and they got away from R-Mart. Jon was able to close it out, and everything turned out well for L.A.D. Manny Ramirez continued his hot hitting in the game. He will look to try and live up to last year's unbelievable numbers for the remainder of this season. With help from young studs James Loney, Andre Ethier, and Chad Billingsley, the Dodgers are looking like a World Series caliber team...
King Felix
Hernandez is coming into his own. Yesterday is one of the many times over his career in which he has shown moments of brilliance. Seven innings, seven strikeouts, and no runs in what turned out to be a one-run duel with Rays ace James Shields. An Ichiro home run on the second pitch from Shields was the only mistake either pitcher threw in the game. What a duel it turned out to be as Hernandez receives his third win on the young season...
Canada
The Blue Jays continue to bang out win after win as they improve to a major league best 12-5, good for first place in the American League East. Despite injuries to much of their pitching, Toronto has continued to find ways to win. Aaron Hill is killing the ball early this season, and Doc Halladay is showing why he is certainly one of the top pitchers of this era in baseball. The Jays trek home from Texas to face the Chi-Town Sox while riding a two-game win streak...
Not Fun Poking
Loving to make fun of certain bust pitchers such as Kei Igawantsanotsucka, Carl PavaNOOOOO!!!, and R(uns) A(llowed) Dickey, has always been a fun hobby. Adam Eaton is normally part of that category. After allowing ten runs in eight innings over his first two starts, Eaton (playing for the pitching desperate Orioles who are the only bad team in the best division of baseball) threw seven and one third innings allowing only two runs and picking up his first win on the season...
Fantasy Break
I'm currently 8th! The article lies! Tmil always does his updates on the wrong days!

...

I'm done complaining. Tmil has done a great job writing this thing up once again. Nice to see that he is still alive as well. Good luck with the whole work thing, T42...
The reining champion will return to contention soon...
The Cookie Monster is the unofficial mascot of today's Sportsune Cookie...
Ever Wonder?
If a tree falls in the forest and nobody is around to hear it, does it make a sound?

* I know the answer if anybody is interested...
Tossing Pennies
What does your NFL team need?
The AGM Linebacker breaks down NFL Team Needs...
Personally, my favorite NFL team is the Philadelphia Eagles. I'm in agreement with BPP there...
WTMF Sports
Channel Manny Presents:
W.T.M.F. Sports with your guest-host, DAndrew...
Brought to you by Sesame Street...
"99 Problems but a Cookies not one..."
Reporting on um..., April?
02520 - "Who missed the Cookie? If you're having Cookie problems I feel bad for you son..."
Daily Divination
Aaron Curry

will have the best career of anyone in this season's NFL Draft...
Albert Pujols will be crowned MVP...

Mark Sanchez

will be a solid NFL starter...
The Adventures of ManRays
Today's "Ray of the Day" is James Shields...
Big Game James threw 7 1/3 innings of four hit baseball. His only mistake was to Ichiro Suzuki in the first inning. A lead-off home run is the difference in the game. Shields threw a gem, but counter-part King Felix Hernandez was just a little better. With no help from the Rays offense, this game would result in a loss for Tampa...
Honorable Mention: N/A
On Deck - The Rays travel south to Oakland for a three game set. The Rays, losers of their last four series, will try to right the ship early this season. Scott Kazmir is slated to take the mound as the Rays try to revive some of last season's magic...
Go Rays!
10
Today's ten is brought to you by Sj-hypocycloid...
Carlos Delgado
Moises Alou
Jeff Kent
Chipper Jones
Andruw Jones
Mike Piazza
Vladimir Guerrero
Jim Edmonds
Luis Gonzalez
Jason Giambi

Congrats to JuTMSY4 for guessing last time's ten; "Last 10 stadiums to host the Super Bowl."
A Picture is worth 1000 Memories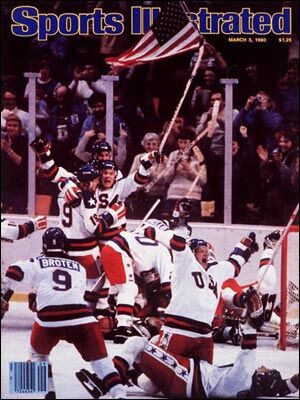 Time Warp
BBB gets two because the decision came down even...
The 600 Home Run Club...
A Personal Letter from a young fan in his prime...
Check out more from the young-gun who keeps on hanging with the big boyz...
Answering the Questions
ATQ - Trizz said, "Damn this is the second time in a row I knew the 10 and someone beat me to it... I quit."
Trizz man, there are no quitters in the ten. It is not a game but a trivia challenge. There are no quitters because nobody is ever sure of who is playing anyways...
Notes From Apostrophe
Thanks to Sj-hypocycloid for today's 10...
A little upset about how I'm doing so far this fantasy season... in all my leagues

As always, leave 'em below...
Disclaimer: Written as always in IMO font...

Template:Sportsune Cookie Template