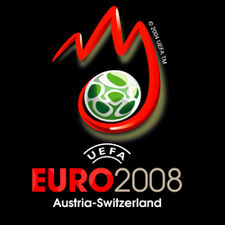 This is the 24th edition of the popular Meet the Users series, where The Beast will be interviewing a particular ArmchairGM user. The goal for the series is to allow all users to know each other better. The 24th edition goes to Thecrookedcap.
1. How did you learn about ArmchairGM?
Back in 2006, I was really into editing on Wikipedia. I got spammed by Awrigh01 due to some fan boxes I had on my user page. I decided to check it out and join up. I like the editing process best, so this gave me an opportunity to work in areas that were already covered in Wikipedia.
2. Who do you think will win Euro 2008?
If 2004 is any indication, just about any team could do it. The European Championship is the hardest tournament in international soccer (yes, even more than the World Cup), since almost all the groups are stacked. Take a look at Group C for example: Italy, France, the Netherlands, and Romania. All four teams are in the top 12 of the FIFA Rankings. Two will be gone after three games.
The sexy pick I've heard a lot of is Spain. They always look great, and Torres has done well at Liverpool, but I'm not sold on them. They've got some great young talent, but I see them being better in 2010 than 2008. I like Germany's chances the best. Michael Ballack is a good leader, and his form has been pretty good the second half of the year. I don't think Chelsea comes close to the title without him. If there's one issue for them, it's that Klose did not have a fantastic season (to be fair, Luca Toni was Bayern's #1 striker). However, he's a proven scorer at the international level, and putting on the national kit might bring out the best in him.
3. Indy has died down since the split of IRL and Champ Car, do you think that Indy will rise to its past prominence post-unification?
The historic peak of CART is unattainable in today's racing. You won't get Kimi Raikkonen jumping over to IndyCars like Nigel Mansell did. But that is not a practical target. The key is: can it ever overtake NASCAR again as America's #1 racing series. Without major work, I think the answer is no. The IRL needs to work at building the sport again. Some of the right cards have fallen into their laps. Obviously Danica's win was important, and Graham Rahal is a superstar-to-be. He's great in interviews, has a lot of talent (he was the only newbie close to qualifying last Saturday) and has lots of the right people around him. However, it is not just "If you merge it, they will come". There's a lot of work that needs to be done.
Exposure is a big problem for IndyCar. You compare their TV coverage to NASCAR's. NASCAR stays in the forefront of American racing because of the coverage. They have dedicated news programs and are always being highlighted on SportsCenter. They do a lot of things I hate, their pre-race coverage is too long, they take far too much credit for SAFER barriers, etc., but they also keep you informed about the majority of drivers in the field. They show what's going on in the back of the field, which also can help a lot of those teams hold onto sponsors year after year and keep racing. Now, a typical IndyCar coverage has about 5-10 minutes of pre-race coverage, consisting of about three interviews (the pole sitter, last week's winner and Danica). They focus on the front of the race for 90% of the time. If you're in the back and not named Danica Patrick, you don't get any airtime unless you crash or knock over somebody's crew chief (search "Marty Roth Kansas" on YouTube).
I'd also like to see them work at developing young American drivers more. I'm the least jingoistic person you'll find, but one thing about the peak of CART was a mixture of American stars (Andretti, Little Al, Danny Sullivan) and foreign drivers (Fittipaldi, Luyendyk). The American talent pool has diverting its focus to the big money of NASCAR, and they need to steer kids back to open wheel. An idea I've heard someone propose is to run a reality show where you give a driver a guaranteed ride with a good team. I think it's a brilliant idea. Racing in America has a lot to do with fans connecting to drivers, and it's an easy way of getting to know some drivers.
NASCAR is losing some of its momentum, so the timing is right to try and regain their position at the top. There's a lot to showcase, they drive faster than any other circuit series in the world and the drivers need more diverse skills than anyone else. However, I am not sure the powers that be have the smarts to make the changes necessary to help bring people back to IndyCars.
4. President Bush recently said in an interview that if he had to pick one position player to be the foundation of his expansion baseball team than he would pick Chase Utley of the Phillies. Do agree with Mr. Bush?
This is just about the only time I've ever agreed upon with our President. I am certainly biased, but he is the best player at his position by light years. He is the rock for the Phillies and especially important when Ryan Howard was not performing. If he had not been injured last year, I think he would have deserved MVP attention. I love players who are capable of hitting for average and for power at the same time, and that's something Chase brings to the table. There's a lot to love about the Phillies now, but having him in the lineup is one of the best things.
5. Recently, Notre Dame had been trying to schedule Rutgers for a home and home series. Well it was sort of a home and home, as Notre Dame wanted to play in South Bend and at Giants Stadium, a neutral site. The Irish didn't want to play in Rutgers Stadium because it was too small and wouldn't accommodate the visiting Irish fans. When Rutgers demanded that Notre Dame play at the Knights' home stadium, ND decided to look for another team to fill their schedule. Has Notre Dame become really arrogant? Or, am I mistaken?
Notre Dame was for a long time one of the de-facto teams for NJ college football fans, since Rutgers was bad and the Catholic influence in the state (big Catholic population and extensive Catholic school network). It's a horrible publicity move on their part, since a lot of people, myself included, I know are turning away from them and following Rutgers more.
It is extremely arrogant of ND to impose these conditions, considering they're coming off their worst season ever and Rutgers has had its best three-year stretch. It says that Notre Dame still considers Rutgers to be small-time cupcakes. Five years ago, this was the case but not anymore. They want to take away the fan atmosphere from the Rutgers "home" game by putting it into Giants Stadium, where they can jack up the ticket price and makes it less accessible to students. They have this arrangement with teams like Army and Navy, who they typically manhandle. But this works because of their historic connections to one another, sharing independent status, and that Army and Navy are "national" teams. The problem is Rutgers is no longer that kind of team. What's next, trying to schedule Penn State to play a home game in Philly? I'm ready to wash my hands of them.
A special thanks to Alex Holowczak who contributed to this article.