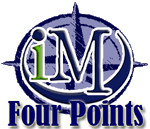 Wow, April 30 … It'll be May in just hours. Quite frightening when you think about it. So when you realize you're in May, you know that June is only a month away, and then you think about July being one month after.
What I'm trying to get at is the Olympic Trials, CoSIDA Convention and Fargo are coming up faster than I realized. What's also coming up is I'll be starting month #6 in my house. It's already served the baseball purpose with the opening day of the Atlantic League season.
My fantasy baseball team, Smoked Fumunda, isn't doing as well as I had hoped here in the early going. The problem is, I'm in a league with a bunch of my former co-workers from the paper and several are now beatwriters for MLB teams. Last year, I picked up a Reds closer on waivers … only to realize the guy that dropped him … was the Reds beat-writer. As an Angels fan, Garrett Anderson stinking up the joint badly and now moving to seventh in the order is brutal. I hate the Phillies, but I'm quickly realizing how good of a ballplayer Chase Utley is. Instead of being overloaded with Phillies games (Lancaster desperately wants to be as suburb of Philly), I'm actually watching them, if not for Utley's stats.
Monday's blog has touched a few nerves … but I guess that's expected. Funny things happen when you tell people the truth, whether they want to believe it or not.
And who the heck keeps the heat on in this office?
Gas : Steady at $3.59 Weather : Partly Cloudy, low 50s, pretty nice. ( Oh, this local weather guy trips me out) Well, today's not his best.
"The Streak"
Like many wrestling fans, I made a point to watch "The Streak" last night on ESPN2. The documentary followed the 2007-08 Brandon High School Wrestling season and the team's quest to keep its 30-plus year dual meet win streak moving. Several things about the production and the overall display of the two-hour documentary were fantastic from a wrestling point of view. Personally, it's always a thrill to see people you know on television. Whether it be a newscast back home or something like this.
Brandon's program came out a winner in regards to how the program went. I think it showed that Russ Cozart cares about his athletes, has to spend a lot of time teaching green wrestlers to turn gold and is a consummate coach. You could argue it was all for the cameras, but really, why would you want to do that? We just got a two-hour stretch of airtime on "The Deuce" about wrestling. This was good for Brandon, good for Russ and good for the sport in general.
And as one fan on the boards pointed out, there was very little about weight cutting.
One of the focal points of the program was on Kevin Timothy. I've known the Timothys, well Tom Sr. and Tom Jr., for nearly five years. Tommy, now wrestling at Penn, was third in the state in Virginia in 2004 while wrestling at Hayfield Secondary in Northern Virginia. He had a solid state tournament after finishing a disappointing fourth in the regional. Tommy ended up wrestling Bubba Jenkins of Cox H.S. in the first round of the state tournament that year. Bubba, then a sophomore, went on to win his only title while Timothy came all the way back.
They moved back to Florida (I'm sure Virginia was merely a stop-over), and Tommy saw success. Kevin followed. Tom Sr., has been an official for many years and the next time I'll get a chance to see those guys is probably in Fargo.
And of course, I loved the shot with Cesar Grajales Sr. talking about his oldest giving up two takedowns on Eric … then Cesar Jr. taking it to him. I'm glad they kept that type of thing in, because that's what happens when people come back from college and get into a few "go's" in the room.
Wyoming coach resigns After spending 19 years at his alma mater, Wyoming head wrestling coach Steve Suder announced his resignation on Tuesday. An All-American in 1979 at 150 pounds, Suder has been a mainstay in Laramie, but as he leaves to pursue other options, he does give interim coach Ben VomBaur and the athletic department something to look forward to.
The Cowboys are only one of two college teams to sign at least three recipients of the Dave Schultz High School Excellence Award. Wisconsin signed three (Andrew Howe of Indiana, Tyler Graff of Colorado and Cole Schmidt of Wisconsin), but surprisingly enough, Wyoming got three as well.
Idaho's Schultz winner Jacob Scharborough, a projected heavyweight, signed to come to Laramie, as did Torrington's Jared Hatley, the top senior within the state. Alaska's Jimmy Eggemeyer is the third.
So while a national search is underway and VomBaur takes the reigns in an interim role, there's some promise to the recruits Suder leaves behind.
Oh, and as I was jotting these things down, Boise State signee Jason Chamberlain was named the National Winner for the DSHSEA.
Speaking of recruiting
Several notable signees came through the pipe on Wednesday, with an NHSCA senior national runner-up offering up a commitment and one of InterMat's Top 100 also making some noise.
Cox High School (Va. Beach) senior Te Edwards, a state champion and runner-up at the aforementioned senior nationals, will sign (or probably has already) with Arizona State. The Sun Devils have a Cox connection as former NCAA runner-up and current assistant coach Brian Stith is a Cox alum. Another former NHSCA All-American, Matt Lantz, also went to ASU from Cox.
George Mason picked up Maryland's Maurice Fleming, a solid kid out of Northeast High School. Both Edwards and Fleming are projected to wrestle at 141 pounds.
Louisiana's top gun, Nick Shields of Brother Martin, signed with North Carolina, while Andrew Van Dyk of Ocean Township, N.J., changed his commitment from Division II Kutztown to North Carolina following his solid Senior Nationals effort.
Appalachian State picked up another solid recruit in Davison, Mich., senior Bryan Rickard. The Mountaineers also signed a Schultz winner, Oklahoma's Kyle Blevins of Sapulpa. Paul Mance and JohnMark Bentley are getting some good kids into Boone.
NWCA officially launches Program Entrenchment Web Site


The National Wrestling Coaches Association has launched its new Program Entrenchment web site as another educational resource to help promote and strengthen our college wrestling programs. The site, designed by Danielle Hobeika and operated by the NWCA, provides downloads and educational materials to help start programs around the country.
With the concept and framework outlined last October, the site officially took to the web last week and is a focal point on the NWCAonline.com home page.
With easy to read maps, wrestling advocates can easily and visually, show what parts of the country need to have wrestling programs and where the largest numbers of high school athletes not represented by their state schools reside.
Also available are lists of the programs which have been added or re-instated since 1999, a list of links to current college programs (men's and women's) and speaking points to help your cause in starting wrestling programs around the nation.
The key here is to make wrestling one of the sports you need to have at your college, high school or university. Make wrestling crucial, make those people that have the power know there's untapped resources of eligible and willing wrestlers awaiting to come to school, if you just give them the chance.
Link worth reading : Ohio wrestler overcomes all odds (Sports Illustrated)