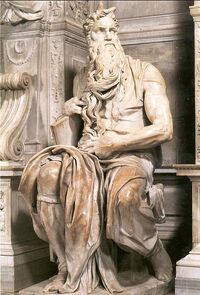 Evidently Jay Mariotti has just been made aware of the horrific tragic shootings that occurred at nearby Northern Illinois University. After all, it only took two weeks for the back page pundit to actually acknowledge and comment upon a heinous crime that jolted the mid-west.
I must confess to the odd feeling of " where have I read this before " while glazing over Jay's column* earlier this morning. Read and judge for yourself.
The Jay Mariotti Formulaic Method of Proselytizing Over Tragedies
Step One
The Desolate Battlefield...
Paint the picture of despair in the present tense as an eye witness account. Also include items of innocence (a child's toy is effective) to increase theatrical value.
Today: Near dusk, the campus was quiet and calm, still numb from the horror. Students were hurrying back to their dormitories through the interminable winter chill, most staring straight ahead, some noticing the cute ducks flipping around in a stream but absolutely none caring to look at the compact, two-story brick building with 19 doors out front, each locked down and covered with cathartic posters.
Dec. 6, 2007: The horror of murder, the vulnerability of 21st-century life, the rush to judgment by look-at-me media, the over-the-top passion of hero worship in sports -- it all converged on a cold, snowy evening in the Washington suburbs. Sean Taylor's jersey number, 21, had been painted days ago in the grass outside FedEx Field, part of a memorial where fans placed burgundy-and-gold flowers, photos, teddy bears and emotional messages for the slain football player.
Step Two
Share the Pain...
Jay immediately identifies his own "pain" for the reader in attempt to appear human. Undoubtedly the dwarf envisions himself as a cross between a dignified and solemn Walter Cronkite informing the nation that President Kennedy was assassinated and the proud Native-American elder shedding a tear over the loss of his way of life.
Today: Lord, I couldn't look at Cole Hall as I stood beside it, shivering for more reasons than the cold. How possibly can these kids?
Dec. 6, 2007: And I'm still having difficulty absorbing some of what I've seen, read and heard the last 10 days and nights. The reaction has been that bizarre, that sensational, that irresponsible, that disproportionate to the bigger world.
Step Three
The Crime Remembered...
Recall the scene of the crime. Here Jay seems to really get a kick out of utilizing Spielberg's dramatic ploy of having the lead character recall the violent carnage experienced first-hand. Consider a mournful Tom Hanks remembering his lost squad while surrounded by his loving family at the military cemetery in Saving Private Ryan.
Today: How can they tidily move on with their lives when a student gunman sprayed bullets in a lecture hall only two Thursdays ago, when they'll hear ambulance sirens in their sleep forever, when rows of flowers and candles and photos of the five victims will haunt them more than soothe them?
Dec. 6, 2007: No, far from the wild gangland speculation, this apparently was a simple burglary gone awry. Four young men between ages 17 and 20 -- all of whom with prior arrest records, one of whom reportedly had cut Taylor's lawn, another of whom had a cousin who dated Taylor's sister -- thought Taylor was out of town with the Redskins and figured no one was home in an affluent Miami suburb. When they found him there, with his fiancee and their 18-month-old daughter, one of them shot him twice in his bedroom, hitting him in the upper thigh.
Step Four
The Lesson Learned...
Remind the reader that there are more important things in life than the world of sports. The time tested and proven "keep it in perspective" philosophy is Mariotti's trump card while delivering his sermon to the minio... masses.
Today: To even suggest that a basketball game Tuesday night could create a sense of normalcy is absurd. Nothing ever will be normal again in DeKalb, just as nothing ever will be normal again at Virginia Tech, where 32 people were killed last year in America's deadliest school shooting. But they tried anyway at the NIU Convocation Center, where the Huskies hosted Western Michigan in the first home athletic event since the Feb. 14 shootings.
Dec. 6, 2007: 'Twas the lonely eve of a visit by the Bears, just another game in a dark season for the Redskins. Slowly, talk shows are changing conversations to the shaky future of Hall of Fame coach Joe Gibbs, who needed to be at his sharpest last Sunday in a Win One For Sean moment and blew the ending because he didn't know a simple rule about timeouts. But when the lights turn on tonight, the shooting death of Taylor again will hang over the 91,000-seat stadium.
Step Five
St. Jay's Proclamation of Hope...
Jay shares his almighty important message of hope in which we all must rally together and move on with our lives despite our despair. Mariotti is probably soaked with perspiration at this point of scripting the draft while visualizing his acceptance speech at the Lisagor Awards.
Today: If there is one silver lining, it's that Northern Illinois may unite in institutional strength and resolve.
Dec. 6, 2007: Eventually, everyone will move on. Life works that way, as the chilly, empty scene outside the stadium suggested Wednesday night.
Step Six
Last Thoughts, Credits Roll...
Jay notes his final thoughts before heading back to the bunker.
Today: This is life, death, anger and survival. And as I left the arena, on the coldest night of a hellish winter in Illinois, I wasn't thinking about a game.
Dec. 6, 2007: But as I stood there in the snow, taxi waiting, a thought tugged at me: We need to get a grip about athletes, idolatry and the assumption we know these people when we really don't.
Attaboy Jay, keep up the great work of repeating not so great work.