The Man's man. The old guy with the boyish charm. He is Brett Favre. He won 3 MVPs, 1 Super Bowl, Has just about every record a quarterback can have and still just won't go away. For the past couple years, it has been headlined will this be Brett Favre's last year? Brett Favre will announce his decision in April? Brett Favre has officially retired? Brett Favre is the first white guy on the cover of Madden(yes I JUST realized this the other day) Brett Favre's body language implies he almost wants to come back. Brett Favre sent a text to the Packers GM? Brett Favre printed out a resume at Kinko's. Trizz keeps naming headlines as if we don't get the point. I am SO sick of hearing about this guy. Stay or go, personally I rather him go, nothing against the guy but can the Packers know if Aaron Rodgers is even good, I mean Brett Favre come into the league as Brett Favre, well technically he did but thats besides the point.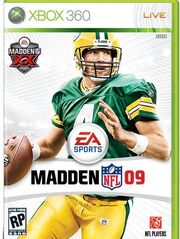 I mean damn even Jordan actually retired for a year or two before he came back and even he won championships when he did and when he realized that he just wasn't good enough he fell back. How many championships Favre won in the past 10 years....go ahead add them up...oh yeah thats right 0. So why is he out there? Because America ADORES the man. Even when he throws interceptions it's so adorable, he's like the little kid that really can't sing or dance but it's so cute when he tries that you run and get the camera and say "my baby is going to be a star"...NO the hell he isn't he's going to be that guy that goes through life thinking he's good until he auditions for American Idol and Simon sets him straight.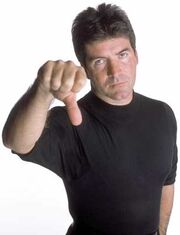 But don't get me wrong, he isn't the worst player. He has his memorable moments such as this past season and that game against Oakland. But then he has the NFC Championship Game and the 2005 season. His mechanics aren't stellar, his celebrations are so excessive that if anyone else did them they would be fined so quick, you would think they sucked at hide and go seek (think about it...yea NOW you get it). Not to mention that he's what 38, 39 now, football is a young mans sport, its amazing that he went this long without getting injured but knock on wood if he does get hurt its going to be ugly.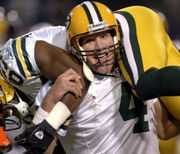 Favre claims to love the city of Green Bay, but he's holding them back. Let them move forward with Aaron Rodgers, you didn't see Bart Starr trying to come back and hog the spotlight when Favre first got there. He loves the game so much be a coach. Trade in your helmet for a headset, you can jump on the sidelines, Lambeau Leap carry around your wide recievers and have a grand ol time. Be a broadcaster, join your bff John Madden in the booth. The possibilities are endless as long as they aren't under another center. Then theres a rumor of him playing elsewhere. One who the hell wants to rent Brett Favre for a year, Second how can you turn your back on the green and gold. Watching Favre play for another team would be like Willem Dafoe playing the good guy in a movie, it just wouldn't look right.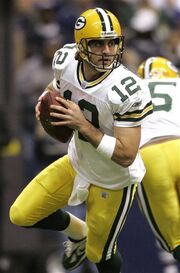 And last, this paragraph goes to the media. He's gone damnit. He said he's done he's retired. So no more articles about his eye twitching when he says he wasn't coming back. Stop getting your hopes up because he touched a football. Stop twisting his words and hiring body language experts to analyze everything just to get a hint that he might come back. He's gone face it. He's not yours, he has a family too.