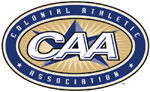 With seven All-Americans in 2007, it was a banner year for the Colonial Athletic Association. All-Americans weren't just from wrestling's flagship program at Hofstra, but Sacred Heart, Drexel and Rider also placed wrestlers on the stand.
Second-year coach Tom Shifflet led Hofstra to yet another undefeated dual season within the conference, stretching its conference win streak to 60. Come tournament time, the Pride will be looking for its seventh straight CAA title since joining the conference as an all-sports member and the merger between the old ECWA and the existing CAA programs.
The conference is down two teams from last season, as JMU's program was dropped after the conclusion of last season and Wagner College elected to move to the East Region, a more competitive move.
Hofstra's still the hands-down favorite, but Old Dominion looks to be closing the gap. Two straight runner-up finishes give the Monarchs some hope, but Hofstra's still going to be tough to catch.
Since Hofstra started its string of six straight CAA Tournament wins, only Drexel's second-place finish in 2002 was good enough to be within 30 points of first place.
The conference is led by returning All-Americans Charles Griffin at 141, Don Fisch at 149 and Ryan Hluschak at 157.
The CAA gets 24 bids this year, up one from last year in this, the last using historical data. Instead of sending wrestlers to the NCAA's with hopes of getting more Round of 12 spots, the CAA can simply send deserving wrestlers. It's been a competitive conference individually, and should continue to be this year up in Hempstead.
125 pounds Regardless of how the seedings shake out at the weight, it's almost a certainty that all three nationally-ranked 125-pounders will qualify. James Nicholson of ODU, Dave Tomasette of Hofstra and Steve Mytych of Drexel all reside inside the Top 15 and the top two placers have a legitimate shot at being seeded at the NCAA championships. Tomasette, despite a probable #2 seed, could still be viewed as a favorite, considering the fact he has three finals appearances and two championships in his career in conference. Mytych, a two-time NCAA qualifier, was third as a freshman and second last year. Nicholson, a redshirt freshman, has beaten Tomasette twice, but lost to Mytych, complicating the seeds. After those three, there's a clear separation amongst the haves and the have-nots. The probable fourth seed, Brian Wright of George Mason, hasn't come close to beating the top three this season, but should emerge a solid fourth, but will have to upset someone to earn a wildcard. Those are the only four to keep an eye on.
133 pounds Returning conference champion Lou Ruggirello of Hofstra is the hands-down favorite, having already pinned ODU's Kyle Hutter during the season and owning the #1 ranking for a short time in November. Ruggirello's a contender for a high place at NCAA's, and should walk through the bracket. Hutter's ranked after a series of wins over nationally-ranked wrestlers in January, but it still a few notches below Ruggirello. Expect only two wrestlers to qualify at the weight, although there are some dangerous draws that could provide some upset potential. George Mason's Joe Coughlin's been around for a while and has the ability to give anyone a go, but the real danger at the weight could be probable fifth-seed Pat Feeley of Sacred Heart. A bit of a "tweener" between 125 and 133, Feeley has been wildly inconsistent, wrestling like a world-beater one day and losing to more mediocre opponents the next. If Feeley is on, he can be problematic. Tommy Lorenzo gets the call for Rider in what looks to be the end of the wrestling career for former CAA champion Zac Cunliffe.
141 pounds Another theoretical two-horse race occurs at 141 between returning All-American Charles Griffin of Hofstra and Ryan Williams of Old Dominion. Griffin's beaten Williams twice this season, in overtime in Vegas and by major decision at the CAA Duals. Campbell's best shot at qualifying could be another Pennsylvania native, Kelin Bidelspach. He's 20-8 on the year and 6-0 in conference, but didn't wrestle either Griffin or Williams. Joey Whitaker of Boston U. has a win over Williams and has looked better moving back up to 141 pounds after spending last year at 133. Last year, Williams found himself sitting home behind Griffin and Rider's Don Fisch. An extra bid could have been all he needed, but if an upset occurs here, it's going to be tough for a wild card to be issued because of the depth of other weights. Griffin should win his fourth conference championship and make a run at an NCAA title, something the Pride (formerly Flying Dutchmen) haven't had since Nick Gallo in 1977. Barring upsets, it'll be Griffin and Williams going to the show. Rider's Fred Rodgers has a recent win over Nebraska's Mike Rowe and should he wrestle to that level, he'll be a problem draw at a likely #6.
149 pounds In almost any other year, a stacked weight like 149 within the CAA would produce wrestlers that can contend for a place on the podium come mid-March. But in 2008, the depth of the weigh class nationally makes it a monumental task for whoever qualifies out of the CAA. Don Fisch of Rider has been dealt some ugly losses outside of the conference, but he's beaten the other ranked wrestlers in conference this year. Fisch will be the top seed, but he's anything but a favorite considering the ability of everyone battling for the championship. Returning champion Mike Roberts of Boston U., changed the landscape of the 149-pound weight class this year when he won the Southern Scuffle, beating Darrion Caldwell of N.C. State and Dustin Schlatter of Minnesota in the process. Kyle Fried of Binghamton is a strong 17-1 this year with notable wins over Roberts and Mitch Mueller of Iowa State. Old Dominion's Kaylen Baxter leads the conference in wins and is second in the nation in that category in Division I, but will only be the fourth seed. Mitch Smith of Hofstra, returning from a groin injury sustained at the National Duals is a very tough matchup at 149 pounds. Despite his losing record, Smith can rise to the occasion and a 4-5 match in the quarters with Baxter should be one to watch. The last time the two met, Baxter rallied for a thrilling 12-11 victory. The conference gets at least two here with the possibility of two of the four wildcards awarded.
157 pounds Initially, this looked like a two-bid weight from the CAA, but a pair of losses by returning All-American Ryan Hluschak in conference complicated the structure of the weight. Jonny Bonilla-Bowman of Hofstra, last season's ACC champion while at Virginia Tech, has gone through the conference unbeaten. But while in-conference action saw him go unbeaten, Bonilla-Bowman lost to Binghamton's Nate Patterson at the Southern Scuffle, but beat him in the conference dual meet. Bonilla-Bowman also beat Hluschak in the dual meet in a wild 17-13 bout. Patterson's emergence as a viable #3 seed makes the CAA's true-second a factor. Should the seeds hold, giving Bonilla-Bowman and Hluschak in the final, Patterson could have a third shot at Bonilla-Bowman should Hluschak avenge his prior defeat. George Mason's Frankie McLaughlin has been out of action in conference much of the year, but the former New Jersey state placewinner has 20 wins on the year and could also be in contention. Rob Morrison of Rider has some good wins on the year, but is just 4-4 in conference.
165 pounds Both Jason Lapham of Rider and Chris Brown from ODU have one conference loss, while Ryan Patrovich of Hofstra only notched three conference victories, which could be detrimental in a case for a top two seed. Brown beat Lapham in the dual, but has a loss to Boston U.'s A.J. Detwiler during the season, again, adding to a convoluted seeding criteria. Brown, ranked ever since his win over Mark Perry of Iowa earlier in the season, has been inconsistent, but is a 30-match winner. Lapham, a Penn State transfer, has been solid, but should this one go Brown-Patrovich in the final, expect only two from the conference to go. If Brown's the top seed, he'll have a rematch with Detwiler in the semis. Drexel's Billy Haydt is a dangerous draw, if for nothing else, his Northampton cement mixer.
174 pounds Two nationally-ranked wrestlers occupy places within the Top 20, but Binghamton's Josh Patterson could come in as the third seed due to a loss in conference to George Mason's Randy Oates. Hofstra's Alton Lucas is pretty much a lock for the #1, since he's unbeaten in conference and ranked sixth in the nation. Patterson was leading Oates when the Patriot cradled up Patterson for the fall in the dual. C.J. Inglin of Boston U., and Nick Pullano of ODU will be the likely 4-5. Inglin pinned Pullano at the CAA Duals. Three 20-match winners are at the weight, but if it's Lucas and Patterson finishing 1-2, then only two will come from this weight.
184 pounds No question here, only two will go and the odds-on favorite is Rider's Doug Umbehauer. The New Jersey native has made a successful jump up a weight after winning the conference last year at 174 pounds. Jesse Strawn of ODU has 29 wins on the year and finished third in the conference last year, but has two conference losses – Umbehauer and Sacred Heart's Ricky Eichenlaub. Hofstra's Justin Danz has taken his lumps this year with the Pride's national schedule, but he's settled into the CAA with a 4-2 mark in conference and could draw the #3 seed. Eichenlaub is 6-2 in conference and hasn't faced Danz this year.
197 pounds At 197, you'll find of the better weights in the conference, with three nationally-ranked wrestlers, and a fourth with NCAA championships experience. Hofstra's Joe Rovelli moved up from 184, where he won three CAA titles, to 197 and will be the top seed. The second seed will likely go to true freshman Cayle Byers of George Mason. Byers beat likely third-seed T.J. Morrison of Rider at the CAA Duals. Byers also has two wins over last year's conference runner-up, David Mendoza of ODU. There can be a strong argument for three wrestlers to qualify and take one of the wildcards from 149. Morrison has been at the NCAA championships each year at Rider, as has Rovelli at Hofstra. Byers has over 30 wins and has some solid wins on his resume, including a win over UNC Greensboro's Daren Burns. Someone might be left sitting home.
285 pounds Only two will go and that's pretty much set in stone. George Mason will have top-seeded Harry Zander, a pinning machine who moved up from 197, as their best shot at a qualifier other than Byers. After that, whoever finishes second, or true-second, will have a courtesy trip to the NCAA's. It's a weak weight after Zander. Eddie Bordas of Rider is 6-1 in conference and is a probably #2. After Bordas, Hofstra's Tom Daddino, Binghamton's Mike Patterson, and ODU's Andy Totusek all are marginal in terms of credentials in qualifying and there won't be a wild card here. A true-second could sneak a qualifier away.