After the 2007 MLB season ended, I wrote an article in which I attempted to pinpoint the best position player on each team. This was going to be the first of several articles where I ran down the best players in baseball. I shelved it, however, for several reasons. First, people had just gotten done with an 8-month stretch of baseball, from March through October. Most people, understandably, were sick of baseball. The second reason was due to a logistical oversight on my part. When I wrote the article, none of the top free agents had signed with a team. That meant guys like Alex Rodriguez, Jorge Posada, and Mike Lowell weren't eligible for my article. Looking back, I should have waited a while longer before compiling a list like that. I'm working on a rewrite of that now, which should be finished later.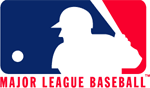 The purpose of this article is to determine who the best starting pitcher on each team is. Only starting pitchers will be considered because a) starters are much more valuable than relievers, and b) most relievers only became relievers after failing as starters.
Here's the ground rules for this article: I take each team, do some analysis (mostly statistical), and determine which starting pitcher on each team is the best. By the best, I mean that this pitcher is the best on his team right now, and I tend to value established starters higher than up-and-coming rookies.
Also, to avoid confusion, I waited to write this until now, because the best available free agent pitcher on the market is Kyle Lohse, and there are very few teams who don't have a better pitcher than Lohse on their staff. Everybody got it? Good, great, grand, wonderful, NO YELLING ON THE BUS!
This contest boils down to two pitchers: the 40-year-old John Smoltz and the 32-year-old Tim Hudson. Tom Glavine is a middle-of-the rotation starter at best at this point in his career, and Chuck James is not close to being in the same league as Smoltz and Hudson. Hudson bounced back from a dismal 2006 season (his 4.86 ERA and 1.438 WHIP were the highest of his career) to have an exceptional 2007. His 3.33 ERA was good for 7 th in the NL, his 224 1/3 IP left him 3 rd, behind Brandon Webb and Aaron Harang, and his durability is impressive, as he hasn't started fewer than 27 games since his rookie year in 1999. Hudson had a great year, but Smoltz was even better. I've been waiting for a couple years for the wheels to fall off of Smoltz, but he continues to amaze me. His ERA was 3.11, 4 th in the NL, and his 197 strikeouts put him in third place. At some point, you'd expect that Smoltz would stop being so damn good, but it hasn't happened yet, and as of right now, he's the best pitcher on the Braves' staff.
Winner: John Smoltz
As bad as Dontrelle Willis was last year (and he was terrible: 5.17 ERA, 87 BB in 205 IP, 1.597 WHIP), he was still the best pitcher on the dismal Marlins' staff. I guess if I have to pick another established starter, it's between Scott Olsen and Sergio Mitre. Anibal Sanchez threw a no-hitter late in 2006, but he had surgery in June of 2007 to repair a torn labrum. Fortunately, Andrew Miller, the pitcher the Marlins got from Detroit, has some serious potential. There is some risk involved with the former first-round pick, as he has yet to prove himself at the major-league level. I'm going to have to take him, if only because it saves me from having to name a guy with a career ERA of 5.36 as the best pitcher on a staff.
Winner: Andrew Miller
Enough has been said about the Santana trade, and I doubt I'm going to say anything that will be earth-shattering. I'll just add this. With the Nationals moving out of RFK Stadium, Shea Stadium is the 4 th -best pitcher's park in the National League. Putting the best pitcher in baseball in the inferior league in one of the best pitcher's parks in baseball? That's not even fair.
Winner: Johan Santana
The Phillies pitch in (statistically) the most homer-friendly park in the majors. It's not exactly a haven for pitchers, but the Phillies do have several good starters. Brett Myers returns to the rotation after a year as the Phillies' closer. In 2006, his last season as a starter, he posted a respectable ERA of 3.91, had 189 strikeouts in 198 IP, and led Phillies starters in most major pitching categories. If he's able to reintegrate himself into the starting rotation, he'll be a valuable addition to a volatile staff. Kyle Kendrick had a promising rookie campaign, with a 3.87 ERA (even more impressive was the fact that he had a lower ERA at home- 3.76 than on the road- 4.00). Of concern is his lack of strikeouts; Kendrick only struck out 49 batters in 121 IP, giving him a paltry 3.6 K/9. Cole Hamels is the best of the three, however. In his second season, he had the best ERA on the Phillies staff (in fact, his 3.33 ERA was good for 8 th in the NL), struck out 177 batters (ranking him 3 rd in the NL), and his WHIP of 1.124 was the 3 rd -best in the National League. Simply put, Hamels is only 24, he's already one of the elite pitchers in the NL, and he's certainly the best pitcher on the Phillies.
Winner: Cole Hamels
Like the Marlins' pitching staff, the Nationals have almost no talent in their starting rotation. Unlike the Marlins, however, the Nationals don't have a standout starting pitcher able to start the season in Washington. (Ross Detweiler, a 21-year-old lefthander, is projected to be a #1 or #2 starter, but he's also not supposed to join the club until at least September.) Because of this, I have to choose one of these less-than-stellar alternatives. So here are our choices: We have Mike Bacsik, who had a 5.11 ERA in 2007 and is probably most famous for giving up Barry Bonds' 756 th HR. Another option is Jason Bergmann, who posted a 4.45 ERA and walked 42 BB in only 115 1/3. Shawn Hill had a very good ERA of 3.42, but only pitched 97 1/3 innings due to injuries to his left shoulder and right forearm. And then we have Matt Chico, who led the Nationals in all significant pitching categories. Why? Well, because honestly, he's the only one who pitched enough innings to be eligible (167, to be exact). So yeah, Hill might be better than him. But he has to stay healthy first. And right now, I'll just take Chico and wash my hands of the mess that is the Washington Nationals pitching staff.
Winner: Matt Chico
National League Central
I almost automatically put Carlos Zambrano in here, because he has the reputation as an elite starter, and he certainly is being paid like one (his 5-year, $91.5 million deal starts in 2008). For some reason, I put him in the same category as Santana and Jake Peavy. At least, I did until I looked a little closer at the numbers. Although he's still above average, his numbers have steadily declined since his outstanding 2004 season. The 3.95 ERA he posted in 2007 was his worst in any full season as a starter, and although he decreased his walks from 2006 (115 in 2006 to 101 in 2007), he also decreased his strikeouts (210 to 177). That being said, he's still only 26 and has the potential to be absolutely devastating. The best pitcher for the Cubs in 2007 was free agent acquisition Ted Lilly. He led the Cubs in ERA (3.83), WHIP (1.140), and BB/9 (2.39). He's also 31 and 2007 was his career year. I'm pretty sure that Lilly has hit his ceiling. Give me the crazy 26-year-old with knockout stuff.
Winner: Carlos Zambrano
Cincinnati's pitching staff, like Philadelphia's, is hamstrung by the fact that they pitch in one of the most hitter-friendly parks in the majors. That being said, there are several good candidates. Homer Bailey didn't impress in his 9 starts in the majors in 2007, but he's still only 21 and has the potential to be a #1 starter. Then there's Bronson Arroyo, an above-average starter. He has pitched well since being traded from Boston to the Reds before the 2006 season. His 2007 season was extremely average, as his 4.23 ERA and 1.400 WHIP were middle-of-the-road. I'd take the third option at this juncture, Aaron Harang. (I'm hesitant to call him underrated, if only because I hate playing the underrated-overrated game, in which someone is called underrated so often they become overrated. Despite saying that, I'm going to now say that Aaron Harang is underrated.) In 2006, Harang led the NL in strikeouts with 216, and in 2007 he upped his strikeout total to 218. His WHIP of 1.144 was good for 5 th in the NL, and his K/BB ratio was an outstanding 4.12. Harang is clearly the best pitcher on the Reds' staff.
Winner: Aaron Harang
Roy Oswalt. Roy Oswalt. 3.18 ERA for an abysmal 2007 Houston team. Only 29, has 112 wins (if you care about that sort of thing). Short (6'0'' is generous). Got a bulldozer from owner Drayton McLane in 2005 for getting the Astros to the World Series. One of my favorite pitchers in baseball. Will not listen to alternatives. Roy Oswalt.
Winner: Roy Oswalt
Ben Sheets is frustrating. The 24 starts he made in 2007 were the most he's made since 2004. While he's healthy, he's one of the best, but I can't call him the best pitcher on a staff until he proves he can pitch a full season. Unfortunately, the options past Sheets are limited. There's 32-year-old Jeff Suppan, who led the Brewers in ERA with a 4.62 posting, which was actually above the league average of 4.48. Then there's Dave Bush, who had an even worse ERA of 5.12, but did have the best WHIP (1.401), strikeouts (134), and K/9 (6.47) on the team. Yovani Gallardo had a strong rookie campaign, and his 3.67 ERA was impressive for a rookie, as were his 101 strikeouts in 110 1/3 IP. I really like this Gallardo kid, but I don't love him as much as I hate the alternatives.
Winner: Yovani Gallardo
Let's be brutally honest here: the Pirates suck. They suck something awful. There are two very good young pitchers on their staff, however. Ian Snell is 26 and he led the Pirates in ERA (3.76), WHIP (1.332), IP (208), and strikeouts (177). Tom Gorzelanny is 25, and he also had an exceptional 2007. His numbers are slightly worse than Snell's, but his ERA (3.88) is impressive, especially when you consider the team he plays for. These guys both have some serious talent, but it's too bad they're stuck languishing on a last-place club.
Winner: Ian Snell
Last year at this time, Chris Carpenter was the consensus pick as the best pitcher on the Cardinals staff. However, he was shut down after starting Opening Day in 2007 with an elbow injury. A couple of relievers converted to starters had the biggest impact on the 2007 Cardinals season. Braden Looper made the difficult transition from bullpen to starting rotation and struggled a bit, finishing the season with a 4.94 ERA. Adam Wainwright, on the other hand, was stellar. He led the Cardinals in ERA (3.70), IP (202), and strikeouts (136), and with the injury concerns surrounding Carpenter, Wainwright seems like the obvious choice here.
Winner: Adam Wainwright
National League West
During the offseason, the D-Backs traded for Oakland ace Dan Haren, giving them a very formidable 1-2 punch. Which one is better? Let's take a look. Haren was spectacular last season, finishing with a 3.07 ERA, 192 strikeouts in 222 2/3 IP, and a WHIP of 1.208. Brandon Webb was also outstanding last year. In addition to having a 3.01 ERA (good for 2 nd in the NL last year), he had 194 strikeouts in 236 IP, as well as a WHIP of 1.189. Webb also had a 42-inning stretch in 2007 in which he was not scored upon, and during that streak, pitched 3 consecutive complete-game shutouts. That streak, for me, puts Webb over the edge.
Winner: Brandon Webb
The Rockies have historically had a problem attracting high-quality starting pitching, mostly due to the fact that they play atop a mountain. They do have two above-average starters on their staff, however. Aaron Cook managed to post a 4.12 ERA in 2007, which is certainly respectable when considering the Coors effect. He did, however, only strike out 61 batters, while walking 44. The real ace of the Rockies, or as close to an ace as Colorado has ever had (Mike Hampton doesn't count), is Jeff Francis. Francis had a 4.22 ERA in 2007, pitching 215 1/3 innings and striking out 165 in the process. His performance in the first two rounds of the postseason were also impressive, as he won both games he started, giving up 2 runs in the first and only one in the second. Look for Francis to have a big 2008.
Winner: Jeff Francis
The Dodgers have several good options in their starting rotation, but there's really only one choice for their best pitcher. Derek Lowe is good, no doubt (he did lead the Dodgers in WHIP and strikeouts in 2007), but he's not in the same league as Brad Penny. Penny had a great 2007, with a 3.03 ERA (3 rd in the NL), 208 IP, and a 1.308 WHIP. His control is a little spotty (he did walk 73 batters), but despite this, he still managed to finish 3 rd in the Cy Young voting last year.
Winner: Brad Penny
Jake Peavy. He won the Cy Young last year, had the lowest ERA (2.54) by a half-run, had the most strikeouts (240), and had the most wins (19), completing the pitcher's version of the Triple Crown. There's no reason to think he won't continue to dominate in the years ahead.
Winner: Jake Peavy
The Giants have tons of young pitching talent. Matt Cain, Noah Lowry, and Tim Lincecum are all impressive young pitchers. Among these pitchers, right now, Cain is a step above. Despite having a 7-16 record in 2007 (proof that win/loss records for pitchers are almost useless), Cain had a 3.65 ERA and 163 strikeouts in 200 IP. His 1.260 WHIP was likewise impressive. Just an afterthought: Barry Zito sucks. At least there's only 6 years left on his deal.
Winner: Matt Cain
So…that's the NL version of the best pitcher on every team. I'm sure I've overlooked somebody, so feel free to abuse me accordingly.