Continuing my however-many part series (I haven't been keeping track), this one's when I choose the best pitcher on each American League team. Like this guy said, a lot of these are pretty easy choices, but hopefully I can provide some reasons why I believe these things.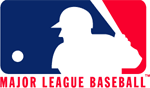 The pitching situation for the Orioles becomes very murky after the Bedard trade. In terms of pure stuff, Daniel Cabrera blows the rest of the staff away. Unfortunately, the phrase "million dollar arm, five cent head" applies to Cabrera. In his four seasons in the majors, he's walked 388 batters, including 108 last year and 104 in 2006, both years leading the AL in that category. That, combined with the fact that he's never had an ERA below the league average, effectively rules him out of this discussion. Adam Loewen, a 23-year-old lefty, showed some promise in his first 6 starts in 2007, posting a 3.56 ERA. I don't think he's a viable option, though, for two reasons. First, he missed most of the 2007 with a stress fracture in his pitching elbow. Secondly, in that good start in 2007, he actually walked more batters (26) than strikeouts (22), and that's not a recipe for success. Finally we come to former Indians first-rounder Jeremy Guthrie. Guthrie has real potential, and in his first full season, put up some very good numbers. His 3.70 ERA was impressive, as was his 1.209 WHIP and the 47 walks in 175 1/3 IP.
Winner: Jeremy Guthrie
Josh Beckett was great last year. He led the Red Sox in ERA (3.27, 6 th in the AL) and WHIP (1.141, tied for 5 th). He was even better during the postseason. He's the best pitcher on the Red Sox staff, hands down. Daisuke Matsuzaka struggled last year in his "rookie" year, but he still managed to lead the Red Sox in innings pitched (204 2/3), strikeouts (201), and was 5 th in the AL in K/9 ratio of 8.84. After having a season to adjust to major league hitters, I expect that his numbers will improve in 2008. Jon Lester and Clay Buchholz are both studs, but they're a little too wet behind the ears to be in this discussion.
Winner: Josh Beckett
It's too easy to make a Joba joke here, so I'm going to pass. He's starting the season in the bullpen anyway, so it's irrelevant. Phil Hughes and Ian Kennedy are likewise supposed to have their innings limited, so they can't be considered. So it comes down to the 35-year-old Andy Pettitte and the 27-year-old Chien-Ming Wang. This is a little harder than it looks. Wang self-destructed in the playoffs last year. His ERA (admittedly in a small sample size) in his two starts against the Indians was an abysmal 19.06, and if you want to pin the first-round exit on one player, don't blame this guy. I'm inclined to give him a pass for that, though, based on the small sample size. Wang's 8 years younger and he led the Yankees in a couple of the major pitching categories in 2007. Among these are the important stats of ERA (3.70) and WHIP (1.294). Here's Pettitte's case: He pitched the most innings (215 1/3), had the most strikeouts (141), and had the best K/9 ratio (5.89). Like I mentioned earlier, Pettitte's a lot older than Wang, there's no telling how the fallout from the Mitchell Report will affect him (I'd wager not much, but still, who knows), and I think Wang will be about the same pitcher in 2008 as he was in 2006 and 2007.
Winner: Chien-Ming Wang
Tampa Bay Rays
The Rays have traditionally been very thin on pitching. Last year, they finished with the worst team ERA in the majors. Despite that, they have a wealth of young pitching talent. James Shields had a very good year in his first full season with the Rays. His 1.107 WHIP and 215 IP led the Rays, and he also posted a very good 3.85 ERA and struck out 184 batters. The Rays also boast the deepest farm system in the majors, and 2007 #1 overall pick David Price and Wade Davis are potential top-of-the-rotation starters. I'm sure there's a couple other guys I'm forgetting (the Rays have a ton of young pitching), but the clear #1 starter for the Rays is Scott Kazmir. In 2007, Kazmir led the Rays in ERA (3.48), led the majors in strikeouts (239), and was second in the majors with a K/9 ratio of 10.41. Simply put, Kazmir is a beast. (I'm a Mets fan, but for the sake of fairness, let's take a look at how Victor Zambrano did in 2007: Oh…he only appeared in 13 games, had a 10.17 ERA, and was released by both Toronto and Baltimore. That's terrific.)
Winner: Scott Kazmir
A.J. Burnett continues to torture fans with his inability to stay healthy. 2007 marked another great, albeit incomplete season from the 31-year-old righty. He posted a very good ERA of 3.75, led the Blue Jays in WHIP (1.189), strikeouts (176 in only 165 2/3 IP), and K/9 (9.65). Unfortunately, he's only pitched 200 innings once in the past 5 years (2005). In fact, the second-highest innings total he's posted since 2003 was the 165 2/3 that he pitched in 2007. Roy Halladay is a personal favorite of mine. Despite missing a couple of starts in May after an appendectomy, he had a very good season, leading the Blue Jays in such important statistical categories as ERA (3.71), innings pitched (225 1/3), and had 7 complete games, the most in the AL since 2003, when Bartolo Colon, Mark Mulder, and Roy Halladay (who knew?) each had 8 in 2003. Also, after the All-Star Break, he was outstanding, pitching 116 1/3 innings and posting a 3.02 ERA. I really like Dustin McGowan, who pitched his first full season in 2007. His 4.08 ERA wasn't anything great (league average was 4.47), but his 144 strikeouts in 169 2/3 innings is pretty impressive for a rookie pitcher, as was his 1.220 WHIP. Right now, though, he's only 25, and I'll take the guy who pitches like he doesn't have a bullpen (or an appendix, for that matter).
Winner: Roy Halladay
The top two pitchers for the White Sox are very good. The rest are, to be honest, crap. These top two are Javier Vazquez and Mark Buerhle. At first, I thought, no contest, Buerhle's the best pitcher on the White Sox. But then, deciding that my fist impression should be backed up by, you know, actual facts, I dug a little deeper. Both pitchers are very durable, as since 2001, Buerhle has thrown at least 200 innings in every year, and Vasquez has done it in every year except 2004 (when he threw 198 innings). In 2007, Buerhle had a slightly better ERA (3.63 to Vazquez's 3.74), a couple fewer walks (45, compared to Vasquez's 50). However, Vasquez pitched 15 2/3 innings more than Buerhle (216 2/3 to 201), had a lower WHIP (1.140 to Buerhle's 1.259), and had a whopping 98 more strikeouts than Buerhle. In fact, Vasquez's 213 strikeouts put him 4 th in the AL in 2007. Buehrle did throw a no-hitter in 2007, for whatever that's worth, joining the ranks of pitchers such as Bud Smith and Chris Bosio. There is an age difference, though, as Buerhle is 28 and Vasquez is 30. That's not a significant difference, and I think, as most other things being equal (or close to it), Vasquez's strikeouts give him a distinct advantage over Buerhle.
Winner: Javier Vasquez
Like with the White Sox, this choice comes down to two guys. On one hand, you've got the less-than-svelte 2007 Cy Young Award winner, C.C. Sabathia. On the other hand, there's the 24-year-old Fausto Carmona, who had a breakout season last year. Sabathia rightfully deserved the Cy Young, as he led the league in IP (241), had the second-lowest BB/9 (a ridiculous 1.38, even better considering the amount of innings he pitched), was 5 th in strikeouts (209), 5 th in WHIP (1.141), and 5 th in ERA (3.21). Carmona, after being demolished as a relief pitcher in 2006, came back in 2007 with a vengeance (and a spot in the starting rotation). He finished the year with a 3.06 ERA (good for 2 nd in the AL) in 215 IP, as well as a 1.209 WHIP, very impressive for a guy in his first full season as a starter. Sabathia is a free agent after the 2008 season, and with the going rate for starters being so high, the Indians will likely have to pass. In 2009, Carmona will probably be the best starter on the Indians, but for right now, it's got to be the reigning Cy Young winner.
Winner: C.C. Sabathia
The Tigers reloaded their team during the offseason (not to mention drained their farm system), selling the farm for Miguel Cabrera and Dontrelle Willis. The Tigers should have an extremely formidable offense, but their starting pitching leaves something to be desired. Willis doesn't belong in this conversation, not after a horrendous 2007 in which he posted a 5.17 ERA in the weaker league. Former 1 st -round pick Jeremy Bonderman has not lived up to his potential, as he's never had an ERA under 4, and in 2007 his ERA was 5.01. Kenny Rogers is 43 and suffered through a couple of injuries in 2007, only pitching 63 innings all year long. He's not a top-of the rotation starter, and the wheels may be falling off. Nate Robertson is a league-average pitcher at best, as 2006 was the only year in which he had an ERA below the league average. The real stud of this rotation is Justin Verlander. Verlander boasts a high-90s fastball and a devastating curveball. In 2007, he led the Tigers in ERA (3.66), WHIP (1.230), strikeouts (183), innings pitched (201 2/3), and most other important pitching categories. The best part about Verlander? He'll only be 25 on February 20 th, and he's only going to get better and better. I really like this kid. (Is it weird that I call people 5 years older than me "kids"? It's not? Cool.)
Winner: Justin Verlander
The Royals, despite apparently being headed in the right direction under GM Dayton Moore, still do not have much pitching depth. Gil Meche was signed after the 2006 season to a 5-year, $55 million contract that was panned by most baseball experts. Meche responded to this criticism with the best season of his career. He posted a 3.67 ERA, a 1.296 WHIP, struck out 156 in 216 IP and was named to the 2007 All-Star team. The only other good option (it's yet to be determined if Zach Greinke will ever realize his potential, but it doesn't look good) is Brian Bannister. Bannister was part of the Mets Small-Market Pitching Relief Program, in which the Mets provide promising pitchers to less fortunate teams in exchange for little or nothing (see Kazmir, Scott). Bannister had a great rookie campaign, posting a 3.87 ERA and a 1.212 WHIP, finishing 3 rd in the Rookie of the Year voting. However, he did only pitch 165 innings (understandable for a rookie), and he lack of strikeouts was a little troubling (he only struck out 77, while walking 44). If he can cut down on his walks while increasing his strikeouts (if only it were that easy), he might earn a seat at the big boy table. Right now, though, there's only one guy at that table for the Royals.
Winner: Gil Meche
The Twins gutted their pitching staff in the offseason, getting rid of their two best pitchers. Instead of putting Johan Santana or Matt Garza in the driver's seat and being done with it, I now have to choose between a guy coming off of Tommy John surgery, a guy named Boof, and a Baker. That's just not fair. Boof Bonser was pretty awful in 2007, with a 5.10 ERA and a 1.526 WHIP in 173 IP. Scott Baker was a better pitcher last year than Boof (not exactly the most challenging task), and in 2007 was roughly league-average, with a middling ERA of 4.26, a WHIP of 1.329, and 102 strikeouts in only 143 2/3 IP. Francisco Liriano missed all of 2007 after having Tommy John surgery, and he may or may not be ready for the beginning of the 2008 season. It's pretty obvious, however, that if he returns to anything close to his 2006 form (a ridiculous 2.16 ERA, a 1.000 WHIP, 144 strikeouts in 121 IP, and a 3 rd -place ROY finish, as well as a spot on the AL All-Star team), he'll easily be the best pitcher on the rebuilding Twins. Livan Hernandez's 4.93 ERA from the 2007 NL will not hold up in a division with offenses such as Detroit's and Cleveland's.
Winner: Francisco Liriano
I've mentioned before that I hate playing the underrated/overrated game, but apparently I'm a masochist, because here I am, doing it again. John Lackey is vastly underrated. In the last three years, he hasn't had an ERA over 3.56, and in 2007 he led the American League in that category (3.01). He was fourth in innings pitched (224), his WHIP of 1.210 and strikeout total of 179 led the Angels. You could probably throw Kelvim Escobar into the discussion too, but seeing as how he can't stay healthy (he will start the 2008 season on the DL), I don't see any reason to include him. If he could only stay healthy, he'd be a huge asset for the Angels.
Winner: John Lackey
Remember back in the day when the A's had Zito, Mulder, and Hudson? Those days are long gone. Now it's Blanton, Gaudin, and well, I'm not quite sure who's after that. Chad Gaudin was not good in his first season as a starter. His 4.42 ERA was not awful, but he walked 100 batters in 199 1/3 innings pitched, not a good sign. Joe Blanton's an above-average pitcher, the only one that the A's have left as they try to rebuild. His 3.95 ERA was pretty good, he's known as a workhorse (his 230 IP in 2007 was bested only by C.C. Sabathia's 241), and he probably won't be a member of the Athletics past the trade deadline. I guess after Blanton is traded, Gaudin is the best pitcher on that staff. If that's not a depressing thought, I don't know what is.
Winner: Joe Blanton
Erik Bedard and Felix Hernandez. These are the only two pitchers in this discussion. Bedard was having an amazing season until he strained his oblique and was shut down for the last five weeks of the season. His K/9 was an amazing, league-leading 10.93, he had the second-best WHIP in the AL (1.088), his ERA was fourth-best (3.16), and he still managed to finish 3 rd in strikeouts (221) despite missing 5 weeks. He's truly an elite pitcher. Felix Hernandez started 2007 out with a bang, giving up only 4 hits in his first two starts, including a complete-game 1-hitter against the Red Sox on April 11 th. After making only one more start in the next month with a muscle strain, Hernandez came back down to earth. His ERA of 3.92 was good, as were his 165 strikeouts and K/9 of 7.80, all of which led the Mariners in 2007. The most ridiculous thing about Hernandez (I won't call him King anything until he actually accomplishes something significant) is that he'll be 22 on April 8 th. That's just crazy. Still, though, give me the other guy for right now.
Winner: Erik Bedard
I certainly saved the worst for last. This is how sorry the state of Texas' pitching is. Their leader in ERA (and all other pitching categories, really) had an ERA of 5.16. That would be Kevin Millwood. He also posted team bests in WHIP (1.622), innings (172 2/3), strikeouts (123), and…come on, that's just awful. I know the Ballpark at Arlington isn't exactly a haven for pitchers, but still, you've got to be able to do better than that. You just have to.
Winner: Kevin Millwood…reluctantly
I'm sure I've forgotten someone along the way, so feel free to hit me with some knowledge.
Oh, and because I really like this new thing that this guy made for me:
Template:Tmil42 Fan