Lots to get to this week, so let's go!
Caught in the Draft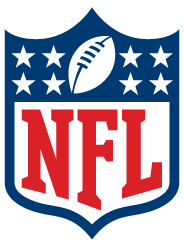 The New England Patriots, who had their original first-round pick forfeited because of the whole "Spygate" fiasco, originally picked seventh. However, a last-minute deal with the New Orleans Saints saw both teams flip-flop their order. Thus, the Saints at #7 took USC defensive tackle Sedrick Ellis, while the Pats reserved the tenth slot for Jerod Mayo of Tennessee.
Other notables from a quick first-round – at 3:30, the quickest since '91 – included:
The Best of the Rest
Donnie Avery, WR, Houston – St. Louis, #33
A wideout had to wait until round 2 to be picked this year, a first since 1990
Mr. Irrelevant
David Vobora, OLB, Idaho – St. Louis, #252
MLB Highlights
Saturday turned out to be Chris Redman's Almost But Not Quite Terrible Horrible No-Good Day, as the Los Angeles Dodgers pitcher gave up all 10 of his earned runs in the first inning. Redman eventually settled down, pitching six innings while scattering seven hits, walking five and striking out one. The Dodgers, though, lost to the Colorado Rockies, 11-3.
NBA Playoffs
Another team also stayed alive, even though it may be too much, too little, too late. Tony Parker led the world on Friday night with 41 points as the San Antonio Spurs took it to the Phoenix Suns, 115-99 to take a commanding lead in their showdown. But, the Suns got the home crowd buzzing on Sunday afternoon with a wipeout of their own, 105-86, thanks to 14 and 12 from Shaquille O'Neal and 20 points and 20 boards from the unheralded Boris Diaw.
The Los Angeles Lakers are also riding high in their series against the Denver Nuggets, going up three-nil with a 102-84 win fueled by Kobe Bryant's 22 points and seven rebounds. The loss also fueled Carmelo Anthony's frustrations, as he pulled a Stefan Djordjevic (anyone see "All the Right Moves"?) in saying that the coaches "quit" on him.
And finally, something happened in Atlanta that hadn't occurred in almost a decade: the Atlanta Hawks hosted an NBA Playoffs game. The hometown crowd got a boost after they defeated the top-seeded Boston Celtics 102-93 behind 27 points from Josh Smith and a 17-14 double from Al Horford. All this and Kevin Garnett's 32-and-10 performance for the C's...
NHL Stanley Cup Conference Semis
Across the Pond
After a season of near-turmoil at Stamford Bridge, Avram Grant and his Chelsea charges woke up this morning to find themselves tied for the lead in the Premiership table. The Lions got there with a 2-1 win over Manchester United, a potential opponent in the UEFA final on May 21, BTW. Chelsea got all of its scoring off the foot of Michael Ballack, the last of which came on a penalty shot. Both CFC and Devils are seven points clear of Arsenal.
Fast Track
During his brief NASCAR Sprint Cup Series career, it seemed Kyle Busch could never reach Victory Lane at Talladega Superspeedway, be it getting involved in a wreck or having some other bad luck befall him. 2008 would be different, as the youngest of the Brothers Busch took the checkered flag for his first career win at the 2.66-mile track in Alabama.
Meanwhile, Dan Wheldon took the IRL event at Kansas Speedway, the last until the Indy 500 on Memorial Day Weekend (that'll be on the AWIR docket at that time), while Kimi Raikonnen won the Formula 1 Spanish Grand Prix in Barcelona.
Handing out the honors
Hall of Fame defensive end and FOX NFL Sunday host Howie Long: How does it feel to have your son go #2 in the Draft?
Go back in time
We've been around for quite a while – just over a hundred articles in this series, as a matter of fact! So if you're curious about how we handled the NFL Draft each of the past two years, click the links below to fire up the time machine:
Russell, Quinn and Johnson – The draft that gave us Reggie Bush, Matt Leinart (and PacMan Jones)
That's all for this week
Until next week (and boy howdy, will we be loaded), let's all be good sports...
Community content is available under
CC-BY-SA
unless otherwise noted.