"The Stream of Consciousness is the process of the chain of thoughts that occur in one's head.  Simply put, the thought of one thing in the mind leads to the next thought and the next through association.  It is how the thoughts flow.  It is how you can go from thinking about baseball to wondering if the stove is turned off at home.  It is that stream that flows..."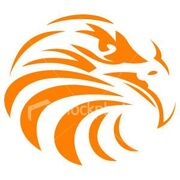 A continuation of the thoughts of the falcon from English 102...
"This damn Poetry Analysis essay is due Monday. Probably should have started it by now. Can't help being a procrastinator. That extra pressure of a deadline is the only thing that makes the work come out effectively.  When there isn't a deadline, that is when writing can be enjoyable...
"There is a reminder... I need to write at the chair today. Ha, I don't know if it would be a good idea. BracketBot has created a monster.  The Hottest Sports Wife Tournament already has cleared the 700 vote mark.  It is easily the most voted for page in the site's history.  People are signing up non-stop to fill out their brackets...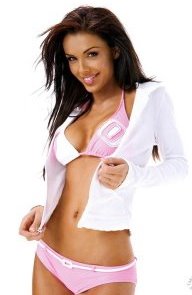 "Filling out the bracket turned out to be quite difficult.  It should come down to Elin Nordegren and Carmella DeCesare.  Well, it is filled out more along the lines of who I think should win.  It is probably wrong.  The community better agree with me, because I want my free T... yes, it rhymes (the class is talking about poetry) so unless your name is Carmella DeCesare get off me."
Trying to pay attention is hard because the class is just so facking boring. Between the teacher, the subject, the stories, who needs sleeping pills?
"Contacted the second coming of ManRays earlier.  Now there is something to look forward to on Monday ('cause normally I got "The Mondays").  Pean better not be busy because the Rays and Spankees fans are going at it during ESPN2's broadcast of the game in a real live blog.  We are going to show the kiddies what live blogs really are about.  It won't just be stupid score by score or by play updates and users just typing crap to get comment points.  Real written conversations and the exchange of thoughts, ideas, and in-sight on the game at hand.  (If anyone wants to join, bring your "A" game because we aren't accepting bull-spit/useless comments...
"None of the users know how to do a live blog (I only a few weeks ago realized this myself).  Stupid commenting along with their self... pointless.  Score by score updates... pointless.  It even caused my to block a few users because it can get out of hand. Agent0 used to be on that list, but has earned my respect enough to come off.  Manny straightened him out last night.  Agent0 was pulling a SSR and commenting on a page, having a live blog all on his lonesome.  Mr. Stiles explained that he should add some insight and then the two went on to have a really nice running blog.  I hope The Agent continues to add opinion/insight to his commenting...
"Speaking of adding opinion, Cougar should start doing that.  All his posts can also be found on ESPN.com/SI.com/MLB.com/etc.  That is because he simply reports news.  If I want to read this news, I will go to the source.  If Cougar wants to add something to his posts (like his opinion, breaking down the news, or any type of bulk) I'd read his stuff.  Until then he will never reach his potential."
BE ORIGINAL...
Some time passes in which I cannot recall what occurred.  Add that onto note taking notes and I'm totally lost.  So picking it up later in the class...
"Washington should have beaten the Phils last night.  Five runs before the red team touched a bat, into the bull-pen before the fifth inning, they have to win those kinds of games if they are going to be taken seriously this season. 
"It isn't just that they lost, they gave the game away in the tenth.  With Jimmy Rollins on first they knew that Victorino was going to bunt.  Zimmerman fielded it and threw him out at first but nobody covered third.  Rollins and Guzman were in a race to the bag and J-Rol will win that every time.  Colome has to cover the bag there so they have a chance at throwing Rollins out.
"Utley is then intentionally walked as is Howard.  Then Colome can't find the strike zone and delivers a bases loaded walk to Worth-less.  JuT is going to make a comment about that remark.  "Worth did great last season... this, that, and the other thing." Oh well, I can't really skip through my thoughts when posting this, so that is getting included.
"JuT is the designated Philly Sports Fan here at the chair.  Especially with Christof gone.  Speaking of Christof, I wonder who is doing the Friday Fryer for him this week?  It'd better be..."
(whisper)"I'm leaving. Are you coming?"
"Is she done?"
"Nope, but I don't care."
So we (friend and I) bailed... that class sucks anyway...
Today's Lesson: Procrastination = Leaving Early (Guess that doesn't make sense... whatever)