(Here is Part 1 in case you missed it)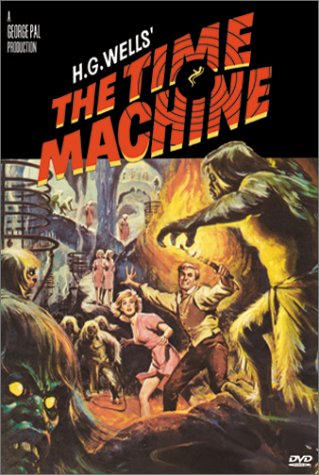 Welcome back to the Bobbyjim45 time machine. In part one of "A Decade Later in Major League Baseball", we talked about Bud Selig, the D'Backs and Rays, Kerry Wood, and Roger Clemens.
Major League Baseball has taken many big turns since 1998. 1998 was a great season, but I found it interesting that in the feedback I received, many people felt that 1998 seemed like so long ago. That's because the game of 1998 and the game of 2008 are totally different.
Sure, there are great things going on in the game today, but 1998 had a certain swagger that we seem to lack now. Back then it was Sammy Sosa, Mark McGwire, Ken Griffey Jr., and Cal Ripken Jr. Now it's A-Rod, Hanley Ramirez, Jose Reyes, and Albert Pujols. All are great stars in their own right and maybe they are even better ball players than the former mentioned guys, but they haven't captured the imagination of fans across the country. More than likely, it's because we've been desensitized by steroid scandals, perjury charges, injury-prone players and cockfights.
But nonetheless, it's still fun to take a look back (especially knowing what we now do in 2008) at a season that took a nation by storm and brought baseball back to the forefront. So let's take a look at some more stories that made headlines in 1998.
David Wells tosses a perfect game
Now a washed-up tub of lard, David Wells made sure to carve out his place in 1998 folk lore in just 27 outs. It took Wells 120 pitches to put away the Minnesota Twins lineup three times in a row; the 15th perfect game in history.
Wells' reputation has always been the working class, average American who somehow could throw a baseball really well. He won't go to the Hall of Fame (average Americans never do get the proper recognition), but he left us with one memory that will stand in our minds.
You may be surprised to hear this, but David Wells has actually accumulated a very impressive 239 wins in his career. It's easy to think that after the perfect game he didn't do much, as he was never considered to be one of the game's dominant pitchers, but you would be sadly mistaken. Although he only had one post-'98 season in which his ERA dipped below 4.00, Wells won 115 games from 1999 on, despite the fact that he was already 35 on the night of his perfection.
However, he has had much trouble staying with a team for any considerable amount of time through out his whole career. He started with Toronto, where he played his first 6 big league seasons, then went to Detroit, Cincinnati, Baltimore, New York (Yankees), Toronto again, Chicago (White Sox), New York again, San Diego, Boston, San Diego again, and the Los Angeles (Dodgers) last year.
David Wells is currently a free agent and it's not certain whether he will hang it up or come back for another season. Last March, he was diagnosed with type 2 diabetes, which provides some incentive for him to call it quits, and he went 9-9 with a 5.43 ERA in 2007, splitting time between the Padres and Dodgers.
David Wells is certainly an interesting character who has been fun to watch. And the best part is, unless they consider fat and calories to be performance enhancers, he's a good clean player.
Cal Ripken's streak finally comes to end, Earth's rotation is reversed
1998 not only saw great new things, but it also saw the end of an unbelievable era and that cannot be ignored. In 1998 we saw Cal Ripken's 2632 game streak come to an end on Cal's terms. Certainly good fortune played a role in Ripken's ability to keep the streak alive. It lasted over 16 years and Ripken was certainly lucky to avoid major injuries during that time.
However, almost all of the credit must go to the toughness, determination and mental strength of Cal Ripken Jr. It is a streak that will probably never be matched by another baseball player. Players nowadays are often treated with kid gloves when it comes to injuries, and the sheer mental toughness it takes to play everyday for 16 years is simply unimaginable.
The Iron Man recorded hit number 3000 on April 15, 2000, building upon his record of accomplishments. He was inducted into the Hall of Fame in his first year of eligibility in 2007. Perhaps the greatest part of Cal Ripken's feats is that he did it all without scandal. He has never been suspected of steroids and has never made waves off the field. He is a player who gained attention simply because of his work on the field, and is loved and honored for being a great ball player and a great person.
Interestingly enough, 10 years later, we recently saw the end of another great Iron Man's streak when Brett Favre announced his retirement. Now, technically that streak is still alive until kickoff of the '08 season, but it is unlikely we will ever see Number 4 again. Favre is the only person right now who can possibly claim to rival Cal Ripken in terms of toughness.
Jeter, Nomar and A-Rod battle for AL shortstop supremacy
Mark McGwire and Sammy Sosa captivated baseball fans around their globe with their shocking display of power at the plate. However, it was three different players who had fans wondering: just how much better can it get? It was these three players that would've done the Under Armor commercials proud. "THE FUUUTURRRE IS NOWWWW!!!"
They were more than just sluggers, they were true baseball players. That meant they could do it with the stick, on the base paths and with the leather. They were the ones every little league kid at the time (like myself) wanted to be like. They were Derek Jeter, Nomar Garciaparra, and Alex Rodriguez.
When I was a young Bobbyjim, I played shortstop for my little league team, and I wanted to be Nomar Garciaparra. When I got to the plate I adjusted my batting gloves and tapped my toes in the box. Young kids in New York wanted to be Derek Jeter. Kids out west were Alex Rodriguez. They were the fresh new blood in the game, and they were on fire.
Jeter and Rodriguez began receiving significant playing time in 1996 at ages 22 and 21 respectively. Nomar became a star in 1997 at age 24. Nomar and Jeter won ROY in '96 and '97, while A-Rod almost won the 1996 MVP (second to Juan Gone) and was the youngest shortstop selected to an All-Star game in '96.
The praise and awards started early, but their futures took very different turns. Everyone knows what became of A-Rod and Jeter. Jeter is the only one of the trio who is actually still a shortstop (interesting considering they were the "Holy Trinity of Shortstops "). He's been winning championships as the Yankees' starting shortstop since he first entered the league (although championships have been hard to come by lately).
Surprisingly, Jeter's path has crossed with A-Rod's in a way few would've expected in '98. After bringing in the big bucks out in Texas, Rodriguez headed to New York to join Jeter's Yankee infield… at third base. Alex Rodriguez… at third base. Gold Glove potential shortstop… at third base. He went to win a championship, but unfortunately A-Rod's fingers remain bare.
He's had by far the most individual success of the three. He's the youngest player to reach 500 home runs and he is on pace to smash Barry Bonds'* career home run record. All he needs is to stay healthy and win a ring, and Alex Rodriguez could become the greatest baseball player ever.
Meanwhile, Nomar Garciaparra has sort of fallen into obscurity since shipping out of Boston. He was traded in the middle of the 2004 season, yes the same season that the Sox went on to win the World Series. After struggling through injuries for a few years with the Sox, Nomar went to the Cubs in '04 where he continued to battle bad injuries right through the 2005 season. Nomar slid over to third base at the end of 2005 and would never become a regular shortstop again.
With the Dodgers, Nomar was moved to first base to protect from injury. He was elected to the All-Star game in 2006 through the "Final Vote", but the injury bug still wouldn't go away. Nomar had a poor 2007 season, where he was moved back to third base, and will be playing for the Dodgers again. He's not the player he once was, but he can still contribute positively to the team.
The Holy Trinity certainly is no more, but at least these guys are still in the league and two of the three are at the top of their games.
(Note: I still love Nomar. I don't care if he's out in LA and he sucks…)
Jose Canseco sets record for most homers by non-American player
Jose Canseco was always sort of a laughingstock of the baseball world. From the ball bouncing off his head into the stands, to his multiple arrests, to his less than shy talks with the media, Canseco has been a public embarrassment. However, he has seen his reputation fluctuate quite a bit lately.
Although he has since been passed by Sammy Sosa and Manny Ramirez, Canseco set the all-time home run record for non-American players in 1998. Canseco hit 48 homers and stole 29 bases that year, although now we look at every stat he put up as being tainted.
After his breakthrough book, Canseco became the centerpiece of the steroids era in baseball. He named names and told what he claimed he knew. He was looked at as a fool who was just trying to gain attention; typical Jose Canseco.
But, in recent developments, Canseco has become looked at as more of a martyr who sacrificed his own reputation to spread the word of how rampant steroid use was/is in MLB (not that there was much of a reputation to be sacrificed). He was right about Roger Clemens, Mark McGwire, Rafael Palmeiro, Barry Bonds, etc. Canseco went from being a crackpot to THE authority on steroids in a matter of a few congressional hearings.
While Canseco's excellent career numbers (462 HR, 200 SB, 1407 RBI, .353 OBP, .515 SLG) may be forever shrugged off as the product of some guy in a white lab coat, Canseco was certainly instrumental in bringing the serious issue of steroids to the forefront of the American public.
---
So that's it for this edition of "A Decade Later in Major League Baseball". We've looked at some big time stories from 1998 and put the 2008 spin on them, but we still haven't gotten to the meat and potatoes of the season.
Don't worry friends, the juiciest of the juicy will be coming in the third and final part, where we'll talk about Big Mac and Slammin' Sammy, the rise of the Yankees and the fall of the Florida Marlins (huh?), Junior, and here's another hit, Barry Bonds (please, someone catch the Kanye reference…).