Back by popular (sort of) demand: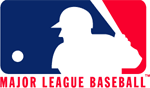 Here's the standings, as of Thursday, May 8:
I should have just kept my mouth shut. Apparently my last article (this one, if you were wondering) was able to drum up some interest in our Armchair Fantasy League. This has caused me to lose my footing a little, falling a spot from 4 to 5 (more on that in a minute). Let's take a look at the big moves in the past two weeks.
Biggest Riser
In the last article, I made an ill-conceived joke (as, I concede, most of my jokes are) about Yakob and his pitching situation. He responded by jumping an astounding 7 places in the standings and leapfrogging me in the process. How'd he do it? Well, for one, he's got Cole Hamels and Chad Billingsley, both studs (and by the way, I stand by my earlier remark that Billingsely is the better pitcher). However, it's the unlikely contributions from Vicente Padilla (3.02 ERA so far in 8 starts) and Scott Olsen (2.22 ERA in 7 starts) that have him climbing the rankings. I think that Padilla's performances have been misleading, and that he won't pitch this well all season. I mean, a majority of his starts have come against weak offensive teams (Toronto, Seattle, and Minnesota are in the bottom half of the AL in runs scored). In his 3 starts against strong offensive teams (Los Angeles of Anaheim, Detroit, and Oakland), he's gone 15.2 innings and given up 14 runs (11 of which were earned). He's 30 years old, and he hasn't been above average since 2003.
Scott Olsen, on the other hand, is only 24, and he's always had great stuff. His off the field issues have always been the only thing noteworthy about him, but he's a different pitcher this year. His performances against the above average offenses in the NL (Atlanta, Los Angeles, and yeah, the Pirates...no, seriously, the Pirates) have been good (especially his 7-inning, 5-hit, no run game against the Braves on April 15). He's still got room to improve, and he's clearly the best pitcher on this young Marlins team. Well, they're mostly young, except for this guy.
So to get back to my original point (which is probably lost by now, assuming I even had one in the first place), Yakob's got the biggest jump of the week, despite having his best player (and #1 overall pick) Alex Rodriguez on the DL. Having Skip Schumaker in your outfield isn't a good sign, but I've learned not to doubt this guy after having my words shoved directly down my throat.
Biggest Loser
Biggest Loser really sounds a little harsh, but it's simply the guy who fell the farthest in the standings since the last time I did this. This first dubious honor goes to the owner of Clemens' Conscience, who fell a whopping 4 places in 2 weeks. Looking over his roster, I'm not sure how exactly he fell so far. He's got great pitching, as Daisuke Matsuzaka, Jon Lester, and Johan Santana are all very good. Daniel Cabrera's doing his annual promise show (think of it as a promise ring, except the only thing in common is the word promise), where he shows off his potential for a short time period then promptly loses it for the rest of the season (call it the Oliver Perez Expo). My best guess for his struggles is the general improvement of the rest of the league (which, of course, is directly attributable to me), as Falcon, Bobbyjim, and Alex have all jumped over him in the standings. It's a long season, so I'm sure he'll come back around.
Other Notes
Falcon's also making a lot of noise in the AGM Fantasy League. I'll be honest, I hold only a small advantage over him (less than a percentage point), and I decided to hold off writing this until today, at which point I had moved back in front of him in the standings. Yeah, it's a dick move, and no, I don't feel bad about it. I do want Roy Halladay on my team though (he might be my favorite pitcher this side of John Maine), and if you read this Falcon, let me know what you want for him, and I'll probably go for it.
My team sucks. Well, let me be more specific. Justin Verlander sucks. At some point, I would hope he would turn it around, he's absolutely killing me right now. I like the rest of my team. I would like to pat myself on the back for having the wherewithal to start Joey Votto yesterday, which singlehandedly saved me from having to be in the dreaded 7th spot. I'm like a genius.
Right now, there's a pending trade that could alter the landscape of the league. In the deal, Crackajg would get Torii Hunter and Ben Sheets, and Romi would receive Larry Jones, Aaron Rowand, and Randy Winn in return. If it goes through (and why shouldn't it? It's a fair trade, with Romi probably coming out as a slight winner), there could be repercussions that show up in my next update.
Congratulations to Davis for taking over 2nd place from some Rented Mules. Everyone, however, is still looking up at Tyler's team, which is about 30 points higher than anyone else.
Also, a special commendation should be given to Corey, who managed to escape the cellar, albeit it only to be ahead of an inactive player. We'll wait until he actually catches up to a real team before we have more than a reserved golf clap for him.
Once again, if you guys like this sort of thing (and why shouldn't you? I wrote it, you better like it), say it in your comments or with your votes, or both. Both would be terrific.