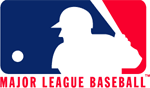 It has been about a month since AGM's best commenter wrote an article.  That article just happens to be The Chair's Fantasy Baseball League Update.  For the reason that he claims to be "about as useful in high-stress medical situations as a a trained labradoodle," and the fact he is over worked, the Fantasy Baseball Update 3.0 is guest hosted by The Falcon on behalf of Tmizzle...
League Leader
The lead has changed over Davis21Wylie.  He appears to be running away with the league with a lead of over fifty points.  Looks can be deceiving.  Davis is also running away with innings pitched.  He is on pace to pass the league's maximum innings pitched allowed by over one hundred innings!  Sooner or later his pitchers are not going to be able to score anymore for him.  Then again, if he is this far ahead in a few weeks more, it won't matter.  Also, Davis is the League Commissioner.  Some people may say it is a coincidence... I say conspiracy ;)
Top Players
The top scoring players in the league consist of Lance Berkman, Chipper Jones, Chase Utley, Albert Pujols, Josh Hamilton, Milton Bradley, and Dan Uggla, respectively.  Reigning League Champion the British Lions yield Pujols and Bradley in his starting line-up.  The only team with the better duo is the Long Wooden Bats who one-two punch of Berkman and Uggla have combined for 115 fantasy points!
As for the top scoring pitchers... there are many.  Some of the more notable pitchers are rookie sensation Edison Volquez (Tyler's Salt Shakers) and veteran work horse Roy Halladay (Tmil42).  Davis21Wylie has three of the top scorers in Brandon Webb, Tim Hudson, and Jose Contreras.  Clemens' Conscience has a great one-two punch with Johan Santana and Ben Sheets while the Rented Mules yield two young studs of their own in Shaun Marcum and Felix Hernandez...
Hottest Players
The Kingz has the hottest pitcher in the league on his roster in Scott Kazmir.  After being injured for a part of the season, Kazmir has caught fire.  He has won his last three starts while allowing only four runs in thirty-six innings over that span (an ERA of 1.00).  After a slow start, Romiezzo is looking to climb up in the standings by revamping his entire team.  Since the Version 2.0 Update, Ezzo has made a remarkable five trades!  The guy knows how to work out deals and has been very active in his first ever fantasy sports league.  He has 36 total moves; second only to Tylersalt.  [Personal Note: That is what you get for missing most of the draft ;) ]
As for the hottest hitter, the title goes to none other than Josh Hamilton.  With a plus .300 average, seventeen home runs, and close to seventy runs batted in, it is not hard to see why this guy is considered the hottest hitter in the league.  The former first round pick and current American League MVP front-runner is a member of the Rented Mules roster...
Minor Slump
The Rented Mules have dropped the most in the rankings since last month's update.  From a top three tier down to six.  He is now only percentage points behind Yakob for fifth.  Players Josh Hamilton, Felix Hernandez, and Shaun Marcum are the core that keeps his team striving.  In all, it hasn't been a great decline.  The fourth through seventh places in the standings have been playing leap-frog with each other for the last few weeks...
Movin' On Up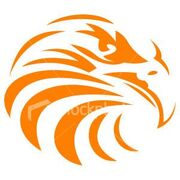 The Falcon has climbed all the way to second place behind some key pick-ups such as Randy Winn, Ryan Church, and Joe Saunders.  With only four players (and one on the DL) from the original twenty-one picks, this roster looks much different than the Opening Day line-up.  After some smart pick-ups (Jay Bruce), stupid drops (Homer Bailey), good trades (received Ian Kinsler for Philip Hughes), and stupid ones (received Grady Sizemore for Chase Utley), it has been a typical year out of district 02520. Tyler's Salt Shakers has been in a close battle with The Falcon for that second spot...
Lack of Activity, No Problem
Patrickburke1980 has been inactive since March 10th.  Almost three months without any activity, which includes his nonattendance of the league's draft.  Yet, he is ranked only twelfth and has even moved up since last month.  Players such as Tim Lincecum, Justin Morneau, and Jose Reyes have kept this team afloat.  It just goes to show that luck can keep you competitive... even when you are not...
Reigning Champion
The British Lions have not seen any activity within the last month.  After a 1650.82 performance in 2007, the Lions have shown little hope in defending their title.  They have fallen one spot since the last update and have a red hot Kingz team less than one point behind.  It appears the AGM Fantasy Baseball title may be returning (rightfully) to the United States this season...
Editor's Notes
Feel free to add your own notes/thoughts here:
BB15, CHECK YOUR TEAM!!!
Davis scored an impeccable 24 points this past Saturday...
A.J. Burnett remains on the Trading Block for the Rented Mules.  He is the only player currently on the block...
The Goose Bay Killers are currently seeking for players to fill the positions of 2B,3B,P...
I hate the wavier wire...
Congrats to all the users succeeding...
Shame on all the users not paying any attention to the league...
Thanks to T42 for letting me guest host the ArmchairGM Fantasy Baseball Update 3.0.  Look for Tmil to return to his hosting duties for the league Update 4.0 and keep a watch out for his upcoming Resident Interview where he will rap and rant about the Mets, Cubs, and whatever other baseball questions get shot his way...