Template:ArmchairGM NFL Division Preview 2009
Last year, the NFC East was widely considered the best division in football and again in 2009 is expected to house the future NFC contender for the Super Bowl.  They also have a Jessica Simpson-less Dallas team (that's cool right?).  You might say the NFC East is legit....
or Real:
Britney & Kevin: Chaotic:  The Dallas Cowboys
Britney & Kevin Chaotic
Staring Jerry Jones as Kevin Federline and Tony Romo as Britney Spears, two star-crossed lovers try to prove they can make it in big bad Hollywood. A relationship that started out so strong (Federline cheating on his wife) only to collapse under the pressure of the stupidity of it's leading lady. This one lasted five episodes. Its pretty hard to believe this show was actually an hour long.
Changes
Biggest Additions
Keith Brooking (LB) – Brooking will take Zach Thomas's place, with about the same effect.
Igor Olshansky (DE) – Olshansky takes Canty's place, with a lesser effect
Felix Jones (RB) – Sure Jones was on the team last year, but due to injury, his effect wasn't felt.  The dual Jones-Barber attack provides Dallas with the feared running combo they have two years ago with much success.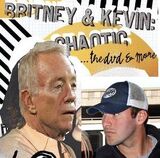 Biggest Losses
Terrell Owens (WR) – Owens was a detriment to the locker room and the quarterback (what's new?), but he was a feared Red Zone threat and capable of breaking one off at any time.  Roy Williams is a younger wide receiver entering his prime, but he'll never be the same caliber as T.O.
Chris Canty (DE) – DeMarcus Ware's partner in crime went east and Ware will miss him.  With focus now strictly on Ware, the pressure's on the produce with the attention on him.
Roy Williams (S) – Sure Williams eventually became a detriment to a backfield as a safety, but his leadership to the secondary and brutal hitting allowed him to thrive for years.  Of course, its the whole replacing him with Gerald Sensabaugh that hurts.
Biggest Plus
The Cowboys linebacker crew boasted only one Pro-Bowler last year (Ware), but Bradie James and Keith Brooking aren't slouches.  If Anthony Spencer can live up to the hype of first round status, this group could wreak havoc for opposing offenses trying to take advantage of a weak secondary.  Then again, if this group can't get after the quarterback and Ware can't perform at top level, we could see a lot of high flying attacks.
Biggest Minus
It should be obvious already, but the Cowboys secondary was never special.  After getting exposed in what was essentially a play-in game for the playoffs last year, the Cowboys were a mess.  Incapable cover safety Roy Williams was released and Anthony Henry was allowed to walk (right to Detroit, lucky him).  If this group can play respectably and the pressure is on the Quarterback as expected, they should be sufficient.  But even so, with quick release quarterbacks in the division like Donovan McNabb and Eli Manning, times could get tough.
Season Outlook
This team comes down to the play of roughly three players:  DeMarcus Ware, Tony Romo and Marion Barber.  If each can get going, the Cowboys could really make some noise.  Ware, combined with some inspired defensive play provides the team with a chance to really attack opposing quarterbacks.  If this is successful, than Romo (with Jason Witten and Williams) and Barber/Jones have the job of staying on the field and scoring effectively.  This team is talent-laden, but, as with any Jerry Jones run team, the coach (Wade Phillips) is a puppet and this team is always in flux (if not controversy filled).  If Dallas finds an identity, they could dominate...or they could implode.
5-11  4th in NFC East
A tough schedule, combined with less talent(Terrell Owens, Chris Canty) means this team will implode and the Phillips Era will end
Who Wants to Marry a Multi-Millionaire:  The Washington Redskins
Who Wants to Marry a Multi-Millionaire
Staring Daniel Snyder as skeevy Millionaire Rick Rockwell and Jason Campbell as whore-extraordinaire Darva Conger; its the story of how a man with so much money can fair so poorly in the world of love. A season that started out so promising ended in flames with a messy divorce and a playboy shoot. It lasted one season...
Changes
Biggest Additions:
Albert Haynesworth (DT) – Big Body in the middle provides lots of extra help to both ends.
Brian Orakpo (DE/LB) – Perhaps not addressing their biggest need, Orakpo should benefit and thrive with Haynesworth on the inside.
Derrick Dockery (OG) – Sort of an addition, Dockery rejoins his old team and perhaps can return to form.
Biggest Losses:
Jon Jansen (OT) – Once Washington's best lineman, Jansen hasn't been able to stay healthy for the last few years.
Shawn Springs (CB) – Never became the effective corner they hoped.
Jason Taylor (DE) – Never became the defensive end they hoped (isn't that really the story of the Redskins?).  Taylor was supposed to push them into the elite, instead he became another clown in Snyder's circus.
Biggest Plus
Assuming everything goes to plan, the revamped Redskin defensive line looks very talented.  Phillip Daniels is still a question mark at age 36 and coming off an injury, but with newly signed Haynesworth, Cornelius Griffin, Andre Carter and Orakpo (at DE/LB), this group could make some noise.  Injury could be an issue as the line truly lacks depth unlike the rest of the division.  This line also contains many question marks; with Haynesworth playing in a non-contract year and Orakpo, while talented, still a rookie.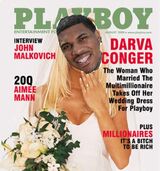 Biggest Minus
In this offseason, it seemed like Daniel Snyder did everything possible to screw with quarterback Jason Campbell; first it was Jay Cutler, then it was Mark Sanchez.  Frankly, I'm surprised he didn't try to sign Brett Favre or Michael Vick.  Campbell isn't a top 10 Quarterback in the league, but this team (and owner) hasn't exactly helped in his transition to the NFL.  With 3 different offensive schemes, the constant guise of a replacement and the carousel of moving offensive parts, Campbell's done remarkably well, all things considered.  Still, with a solid corps of running backs (namely Clinton Portis and Ladell Betts) to compliment an offensive attack featuring Santana Moss and Chris Cooley, Campbell should be able to top the 13 touchdowns he tossed last year.
Season Outlook
There's a lot to overcome for this Redskins team and it starts with one of the toughest divisions in football.  They should be able to improve upon their 28th ranked scoring offense if the line can hold it together, but the defense should be the engine of this team.  Whatever the offense can do is the distance this team can go.  Unfortunately, that's still not very far.
6-10 3rd in NFC East
Jason Campbell's career? Dead on Arrival
Armed and Famous:  The New York Giants
"Armed and Famous"
Starring Brandon Jacobs as Erik Estrada, David Diehl as Jack Osbourne, Eli Manning as LaToya Jackson, Tom Coughlin as Wee Man, and Trish Stratus as herself; a group of celebrity police officers join up with the Muncie PD to stop BUIs, Jaywalking and self inflicted gunshot wounds. They lasted four episodes...
Changes
Biggest Additions:
Chris Canty (DE) – Creates more depth to an already dangerous and deep defensive line.
Rocky Bernard (DT) – See above
Hakeem Nicks (WR) – Becomes the vertically advantaged receiver Eli Manning needs to thrive.
Biggest Losses:
Plaxico Burress (WR) – I guess you could say he was lost last year, but without Burress the whole makeup of this team is different.
Amani Toomer (WR) – Takes away a proven leadership commodity and a certain level of NFL saavy on the outside.
Derrick Ward (RB) – Without lightning, you can't catch "lightning in a bottle."
Biggest Plus
Offensive Line:  The Giants offensive line was one of the top units in the NFL last year and featured two Pro-Bowlers; Shaun O'Hara and Chris Snee.  They also finished 11th in the league in sacks allowed (28), first in rushing yards per carry (5) and game (just over 157).  Perhaps the more auspicious number was their 19 rushing Touchdowns per game (good for 8th in the league).  For comparison's sake, the Philadelphia Eagles, a team known for red zone and rushing offensive ineptitude finished with 15 TDs, good for 14th in the league.  That number might suggest their offensive attack on the ground was solid and moreover they scored 23 Touchdowns through the air (again, good for 8th).  However, that number declined significantly with the departure of Plaxico Burress.  Where does this leave us?  The Giants must really hit their road grating ways, without Derrick Ward.  They also need to ensure a healthy Brandon Jacobs and sufficiently punch it in, or this team could struggle.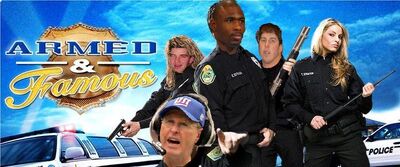 The real question here should be, why isn't the defensive line their biggest strength?  Last year the Giants were second in the NFL in time of possession (behind defensive stalwart, Baltimore).  The offense, and the offensive line's ability to keep the defense (and its line) off played a large part in their success, albeit to their detriment at times.
Biggest Minus
Wide Receivers:  This one's much more of a real no-brainer (and sometimes you can't out-think yourself).  When Steve Smith (no, not that one) and Domenik Hixon are your projected starters, your red zone target is a rookie late first round pick and your quarterback is...Eli Manning; you're in trouble.  Talent-wise this group looks solid, but on the field they may tell a different story.  It all comes down to the play of Hakeem Nicks.  If Nicks is half the player Plaxico Burress was, or at least the same Red Zone target and Fade route target as Burress, the Giants could be dangerous.  But, as with all rookies, that's far from a guarantee.
Season Outlook
Saying this Giants team will compete is an understatement.  Anything less than a very deep playoff run or the Super Bowl is definitely a failure.  With the exception of division opponents, the Giants' biggest opponents visit the Meadowlands (San Diego, Atlanta, Arizona and Carolina) and perhaps Minnesota becomes their biggest road test (Tampa Bay and New Orleans will not be easy games either).  While the AFC West will be appetizing for a nice 3-1 or 4-0 run, the suddenly difficult NFC South and naturally tough NFC East prevent the Giants from ever really escaping a division battle.  Even when firing on all cylinders, the offense may never really be able to go for the throat, and that's a concern.
10-6 2nd in NFC East
You could really flip-flop the Eagles and Giants. Both teams have a lot of talent, both got younger, both filled needs. The Giants loss of Burress (an Eagles killer) makes the difference here. If Nicks can show up as a Red Zone threat, you can flip them back.
My Super Sweet 16:  The Philadelphia Eagles
My Super Sweet 16
Staring Donovan McNabb as a 16 year old ready for a brand new Mercedes and Andy Reid as the Dad, its another case of Daddy's little girl. McNabb finally gets what he wants, but will the tantrums and fits be enough to put Dad over the edge and cancel the whole thing? For being such a mess and a display of all that is wrong for society, this show still manages to keep on going.
Changes
Biggest Additions:
Jason Peters (OT) – Peters will take Jon Runyan's spot on the line and serve as another nasty tackle on a line full of big bad meanies
Jeremy Maclin (WR) – Maybe this is the weapon Donovan McNabb wanted.  Then again, if he doesn't get in camp it won't matter.
Stacy Andrews (OG) – Andrews is a huge question mark, both in terms of injury and the effect on his brother.  If he can get Shawn Andrews to play at a high level and get on the field, he could make the Eagles line one of the most vaunted and deep in the league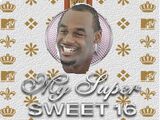 Biggest Losses
Brian Dawkins (S) – Coupled with the loss of the late Jim Johnson, this defense is now left leaderless.  Nevertheless, Dawkins was also a Pro-Bowl safety at age 35.
Tra Thomas/Jon Runyan (OTs) – It's hard to feel comfortable with an offensive line when both your tackles depart.
Correll Buckhalter (RB) – The change of pace back, while troubled by knee injuries, was capable and ready of handling a load for the fragile Brian Westbrook.  The Eagles will look to rookie LeSean McCoy to take his place.
Biggest Plus
The defense overall is an excellent unit but the front seven has really started to gel.  While none is outstanding, this 4th ranked unit in the NFL propelled this team to the NFC Championship game last year before really falling flat in the first half of that game.  The line will be lead by Trent Cole and Darren Howard and should again ascend to the top of the league in sacks on defense as a whole (3rd in the NFL).  After years of questions, the linebackers are finally a stable group, with third year MLB Steward Bradley the best of the bunch.
Biggest Minus
The Eagles Secondary certainly didn't get any better this off-season.  Brian Dawkins departed by Free Agency, Lito Sheppard left the nest via trade and sadly Jim Johnson and his unique schemes are gone as well.  While the Eagles secondary ranked 3rd in the NFL in points surrendered, their 10th ranked pass defense (in yards) was a disturbing trend that blew in against a vaunted passing attack like the Arizona Cardinals.  With questions now surrounding an underrated Sheldon Brown and Asante Samuel ever the gambler, this team could really be in for a shock.  And if new Defensive Coordinator Sean McDermott is anything like his predecessor, the pressure on the secondary could break this squad and this team.
Season Outlook
As usual, as Donovan McNabb goes, so goes the Eagles.  McNabb now has what could be his best receiving corps in Desean Jackson, Jeremy Maclin, Kevin Curtis and a very solid looking Jason Avant as well as a very promising one-two combo in Westbrook and McCoy.  There's a lot of pressure on a lot of fresh faces (3 of 5 offensive lineman didn't start a game as an Eagle last year) which always means question marks.  On the positive side, as a unit, this team is very very talented and very very good.  Which means, it comes down to coaching.  Andy Reid is an excellent practice coach and a solid talent evaluator (wide receivers aside), so this group should come together fairly well.  However, that still leaves some serious concerns for the big games and the big moments.  This squad must execute to be successful...and that includes the coach.
11-5 1st in NFC East
This team goes as far as Andy Reid can take them. That's typically far, until he or McNabb chokes. McNabb has the best receiver corps he's ever had (as a whole), his line is revamped and young and the defense has another year under its belt. Dawkins was a great player, but at 35, the commitment was too high for the Gold Standard
Community content is available under
CC-BY-SA
unless otherwise noted.