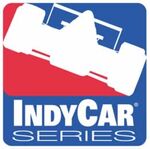 hanks to the acquisition of ChampCar, 2008 is the most hopeful season for the IndyCar Series. The war is over and it is time for American open wheel racing to move on. With the season opener mere hours away, it's time to take a look at what might happen this season.
Rules Changes
The one change that has already been seen is the change to oval race qualifying. All qualifying runs will be like those for the Indianapolis 500: around the track four times, and scored by the average of those laps. Road and street courses will retain the "Fast Six" qualifying.
The weight requirement for cars will include the driver. This has been referred to by IndyCar bloggers as the "Danica Rule" or "Robby Gordon Rule", in light of comments a few years back by Mr. Gordon regarding an advantage Danica had due to her much light frame (she's about 100 lbs., which is about 40 lbs. lighter than the average male driver). Her "advantage", which has never materialized into victories, is now gone. The good news for her is that if she does indeed win her critics will no longer be able to call this into question.
Fuel leaning returns. Last year, cars had only two fuel settings: one for green flag racing, the other for saving fuel during cautions. Now teams will be able to sacrifice engine performance during green flag racing to get better fuel mileage. This will allow more strategic advantages to teams, and may in fact bring a victory by the smarts of a crew chief.
Who are the favorites?
We are still looking at the big four (down from the big six) as the title contenders. Scott Dixon was half a mile away from being the this season's defending champion. He is not the flashiest, but he is very consistent. Dixon dominated the back half of the series, heavy on street and road courses where he is the strongest.
Helio Castroneves set a record last year by winning pole 7 times last year. However, the biggest trophy the Brazilian won was a tacky disco ball from Dancing With The Stars, as he won only once and suffered 5 DNFs. This season Castroneves can become IndyCar's all-time win leader as he is one victory behind former teammate Sam Hornish Jr.
Reports have said Dan Wheldon felt slighted by team owner Chip Ganassi for taking a different open wheeler to NASCAR, which the Englishman has always been interested in driving in. He is at his strongest on oval tracks, as witness by winning three straight Homestead races. While he looked to be solidly in the championship race last year after Indy, he lost form in the second half of the season. Will this season be Wheldon's last in IndyCars?
Perhaps Andretti Green's only elite driver Tony Kanaan also has to be among the favorites for the title. TK had a fantastic '07, winning five times and 12 top five finishes. Had it not been for pit strategy, Kanaan would have likely won the Indy 500 as well.
The Darkhorses
One of the above four is 99.9% likely to win the title, but there are certainly some guys (and girl) who will contend for wins and maybe a top 5 finish in the series standings. Ryan Briscoe hasn't had a full time ride in IndyCars since 2005, but he hit the jackpot by getting his second chance with one of the three elite teams, Penske. Last year the Aussie started the 500 and finished 5th, the best for a one-off driver last year. He has tested strong, but will it result in wins?
Danica Patrick has a great opportunity to excel this season. With two of the big six off in NASCAR land, she should be fighting for top 5 finishes every week. She'll have to start qualifying better – starting fourth today is a start. She has to avoid a lot of the mistakes she made last year, like spinning out on pit in lanes if she is to achieve the level of success equal to her fame.
It's funny that despite his own surname being part of his team's name Marco Andretti is sometimes forgotten by driving with Kanaan and Patrick (indeed, I posted this without anything on him). Still, there's lot of room for improvement after last year's disastrous campaign for Marco. Father/team owner Michael had a sophomore slump of his own in 1985, but was CART runner-up the following year. Will history repeat itself?
If there has been any surprises so far in 2008, it is the strength of the Vision Racing cars of Ed Carpenter and A.J. Foyt IV. They tested well, and are starting 2nd and 3rd at Homestead ahead all the Penske and AGR cars at Homestead (only Scott Dixon did better). The team recently added a lucrative sponsorship deal from Menards. The Menards used to be team owners in the early days, winning a championship with Tony Stewart. Perhaps since Tony George no longer has to field more cars to help the car count, they can concentrate resources better towards winning races.
How will Champ Car do?
The teams formerly associated with the Champ Car Series have an incredibly difficult task ahead of them: in unfamiliar cars, unfamiliar racing situations (at least for most of the drivers), and limited resources to run a team well. Last week I said I think a Champ Car team will win this year, and I think it still might. It will be a street or road course race, since they have been able to be competitive there in testing. Oval racing is very unfamiliar for most of these guys, and it has shown. In Homestead qualifying yesterday, all but two of the drivers on Champ Car teams (Justin Wilson and Franck Perera) were out-qualified by last year's extreme backmarker Milka Duno. The schedule will help these teams though, as the races they should be strongest in are at the end of the season. I wouldn't be surprised to see one or two do well at Indianapolis, since they have an entire month to practice.
Previous Oval Experience for Champ Car drivers
Oriol Servia

: 27

Bruno Junqueira

: 22 (incl. 4 Indy 500 starts)

Justin Wilson

: 5

Will Power

: 1
Everybody Else: 0
If there's one concern I have for these teams, it is readiness. We've also seen a lack of equipment hamper teams so far, as the much-touted Graham Rahal won't be participating this weekend, as a testing crash on Monday proved too severe to the car to have it ready for today's race. There is only a one week turnaround to the St. Pete race (likely the reason for Rahal's absence, since Newman/Haas/Lanigan would rather be ready for the street race), a race that might be a smaller field than Homestead if a few of the Champ Car guys crash this weekend.
No team will be challenging for the title in '08, there is still some hardware available. Nearly all the drivers that came over with the exception of Oriol Servia and Bruno Junqueira have been designated as "rookies" for this season, and so the Rookie of the Year honors will be up for grabs. The "Rookie" class (which also includes Andretti Green's Hideki Mutoh and Roth Racing's Jay Howard) is certainly an improvement on last years, which was a grand total of Ryan Hunter-Reay and Milka Duno (had it not been for Hunter-Reay's late season hiring by Rahal Letterman, she would have won ROY by default).
Season Standings Prediction: The Top 10
Tony Kanaan
Scott Dixon
Helio Castroneves
Ryan Briscoe
Dan Wheldon
Marco Andretti
Danica Patrick
A.J. Foyt IV
Vitor Meira
Justin Wilson